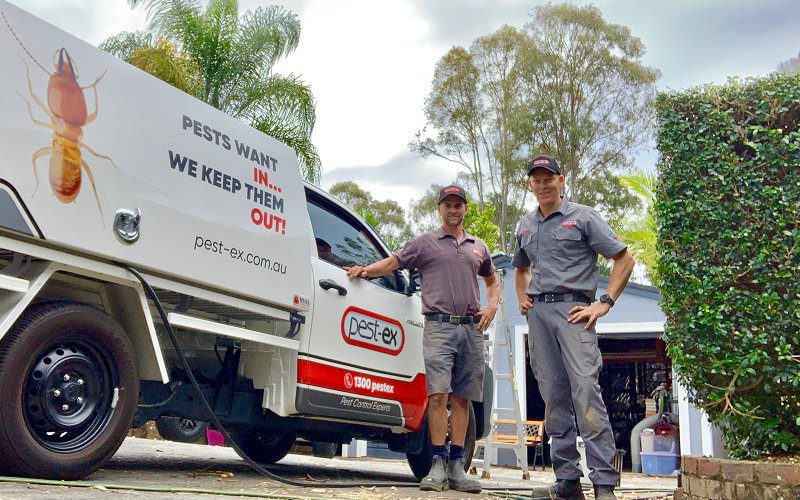 Are you looking for a reputable pest control and termite treatment company in Peregian Beach? Then Pest Ex are the ones to call.
Pest Ex have been providing Peregian Beach and surround suburbs with high quality pest control services for over a decade.  We have helped more than 7000 property owners eradicate pests such as wasps, ants, termites, fleas, mice and more.
We have a team of highly trained pest professionals who provide prompt and friendly pest control services.
With over a decade of experience working in the pest control industry, our team of pest professionals work tirelessly to deliver amazing results for our valued customers every time. We back this experience by offering a 100% money back guarantee.
Call us today to book an inspection.
PEREGIAN BEACH PEST CONTROL & TERMITE TREATMENT SERVICES
Pest Ex deliver a wide range of pest control and treatments to cater to your home or business.
These services include:
Pre-purchase pest inspections
Pest control
Traps, baits and deterrents
Termite inspections
Termite treatment
Termite control
Termites have the potential to cause thousands of dollars of damage to your home or business. Often the damage goes undetected as it will be hidden behind walls or under floor coverings.  It's sometime not until there is significant structural damage has occurred that property owners are even aware they have an issue with termites.
Because of this, most pest professionals recommend a regular termite inspection be carried out at least once a year.  This will give you the best chance of catching any termite activity early and could save you thousands in potential damage repair costs.
Call Pest Ex, the pest professionals for your regular termite inspections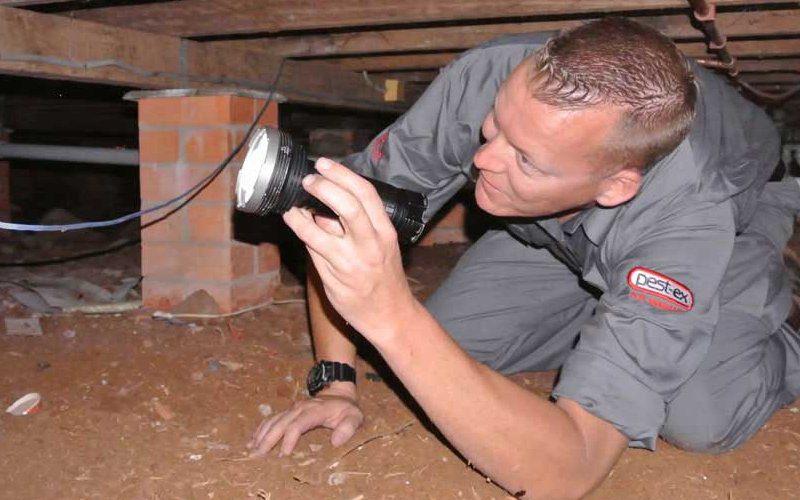 PURCHASING A HOME IN PEREGIAN BEACH?
At Pest Ex we offer comprehensive pre-purchase and pre-sale pest inspection services. Our inspections are extremely thorough and will cover all of the property including the gardens and outdoor areas.
When we complete the inspection, we will then provide you with a comprehensive written report that will document any issues and photos of areas of concern.  We also go through the report with you to make sure you have a clear understanding of any findings.
Our property inspections will cover:
The yard – Most external areas of your yard and property can be affected, especially by termites and ants. In particular, timber fencing and retaining walls as well as other landscaping features.
Inside the property – Your skirting boards, door trims, door jambs, window architraves, doors, cupboards, inside the walls and flooring.
Underneath the property – All of the bearers, joists, timber piers, timber flooring and stored timbers.
The roof – Any part of the roof, skylights, vents, flues, valleys, guttering, down pipes, eaves, roof battens, trusses, top plates, hanging beams and rafters.
SUNSHINE COASTS' NO.1 PEST CONTROL COMPANY – PEST EX
We are Sunshine Coasts' most trusted Pest Removal service providers –
We are licensed and fully insured
Unbeatable onsite service and full communication
Qualified timber pest inspectors (Cert 3 – Pest management technical)
We work for You not the agent or seller
We are recommended by leading banks and conveyancers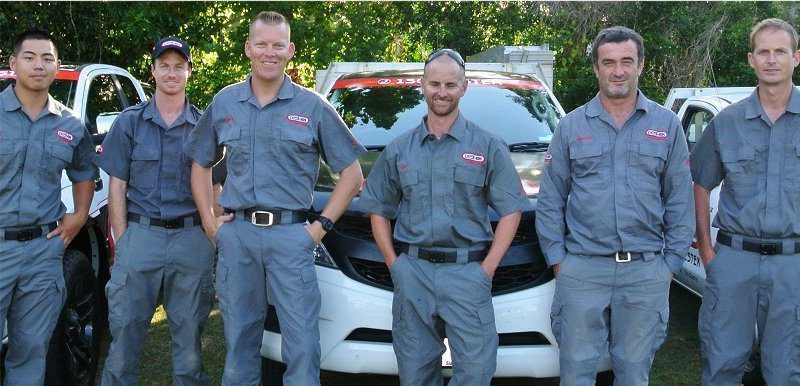 HIGHLY TRAINED PROFESSIONALS
Pest Ex services are all safe and family friendly for your business or home. All over the Sunshine Coast, we deliver a range of residential and commercial pest control treatments including homes, offices, restaurants and hotels.
We are so committed to providing the highest level of service to our customers that we even offer a 100% money back guarantee.  So if for any reason you're not satisfied with your Pest Ex service you can call us for a no questions asked full refund.
Call us today to see how we can help you with your pest control needs.