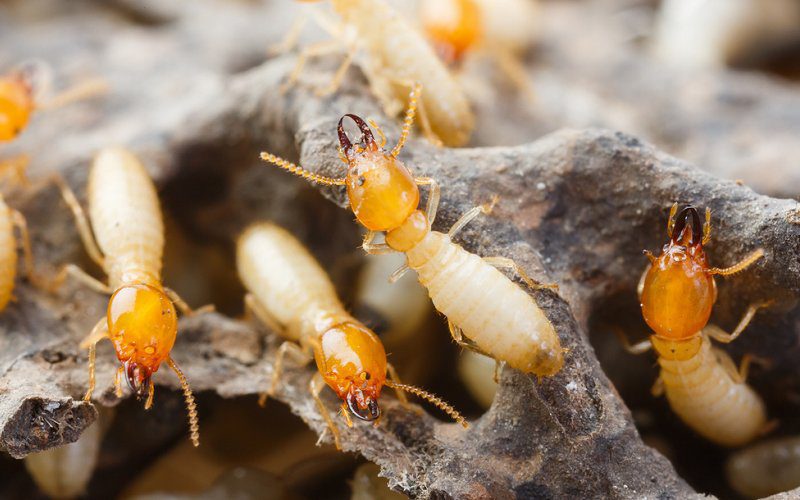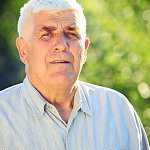 Robina Resident, Peter asks
"What are some of the most common mis-truths, myths or misconceptions that you've heard when it comes to termites?"
Great question Peter. Unfortunately we've heard them all. Right from Termites not eating hardwood to steel frame homes not needing inspections.
As professional pest inspectors, the team at Pest Ex have heard and come across just about every type of termite myth and misconception that exists, so here's a list of a few of the most common ones.
Myth #1 – STEEL FRAMED HOUSES DO NOT GET TERMITES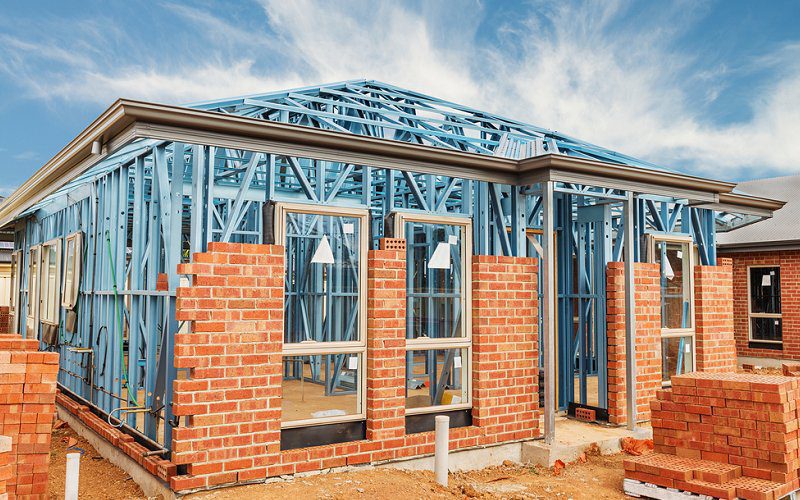 This myth is certainly worth mentioning, as it's one that we get all the time. Steel framed houses are exempt from termite attacks because the owner believes that because termites don't eat steel, they don't need to worry.
There is some partial truth to that – with a steel framed property, you don't have to worry that termites will eat the frames because thankfully, there isn't a species of termite that can eat steel, but obviously this is also a more general myth because there are always other parts of a house that aren't made of timber.
People often forget to remember that floorboards, window frames, cabinetry and other wood fittings within the house are susceptible to termite infestation.  The steel frame protects that part of the structure, but termites don't only eat the frame.
Having a steel framed house lowers your termite footprint, but it doesn't entirely eliminate it.
Myth #2 – TERMITES CAN'T EAT HARDWOOD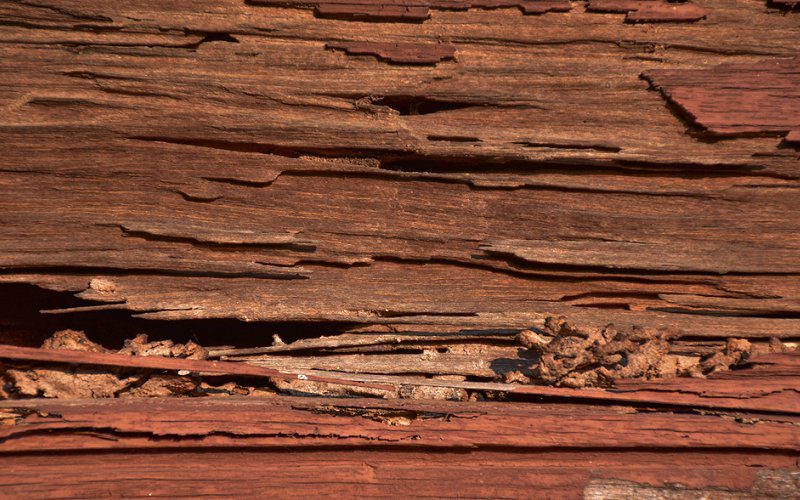 This myth is common among many of the owners of older properties that we come across in Brisbane and the Gold Coast, "This place is made of hardwood, termites won't get through this."
In fact, the majority of termites in Australia that do significant damage to properties are actually hardwood eaters.  Some termites can eat both softwood and hardwood, but they will definitely go through hardwood (although it can take a little longer for them to eat and process).
The most common type of termite that you see on the Gold Coast and in Brisbane is the nasutitermes genus of termite.  These termites will only eat hardwood. Infact they actually move along sections of softwood beams, (ignoring them) so that they can get to the hardwood beams and eat those instead.
If someone is putting off getting a termite inspection of their house because they think that termites can't eat it, they could be in for a very nasty surprise, particularly in Brisbane and the Gold Coast because aside from nasutitermes, the other two most present types of termites in the region, coptotermes and schedorhinotermes, also eat hardwood.
Remember, hardwood timber in your home does not make you impervious to termites, so be sure to get a termite inspection.
Myth #3 – BLACK ANTS IN YOUR GARDEN PREVENT TERMITES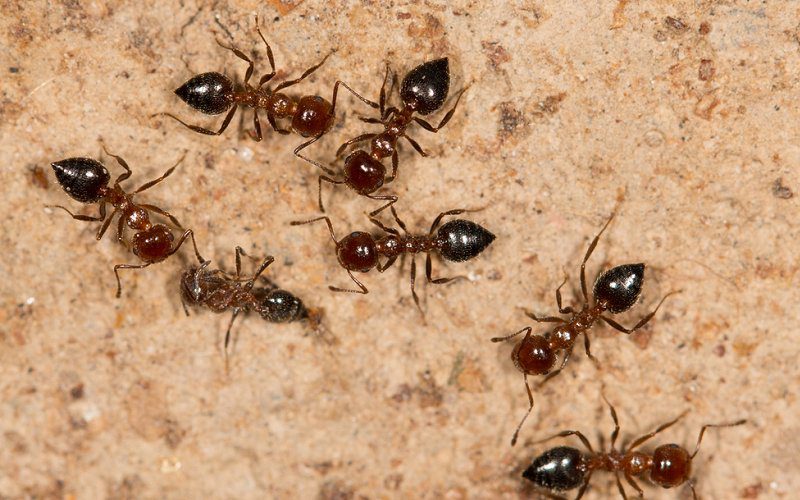 One common myth and misconception is that if you have black ants around your property, you won't have termites because the black ants eat them.  This myth is actually based on a bit of faulty logic and poor deductive reasoning rather than any kind of solid facts.
In simple terms, yes, black ants eat termites if they are above the ground and available.  If you tossed a bunch of termites on the grass in your garden near some black ants, they would definitely attack and eat the termites.
But in reality, termites are rarely sitting exposed above ground. They're subterranean creatures so it's important to understand how they travel because it will help you understand the potential problem.
Termites burrow and create mud trails that quite very thick so that they can protect themselves from predators and the weather.  These mud trails can go directly up a wall as high as eight metres allowing the termites to get into the roof of a home and still be protected from things like ants as they move.
While ants are the biggest natural predator for termites, their ability to build these mud trails makes them very difficult for ants to catch.  If you see a termite nest up in a tree, it might be quite large, maybe the size of a basketball, but when you look more closely you'll see maybe a dozen mud trails leading out of the nest providing the termites with cover from the ants.
In any case, don't let the presence of black ants on your property give you a false sense of security about termites.
Myth #4 – TERMITES IN A TREE STUMP ARE FINE TO IGNORE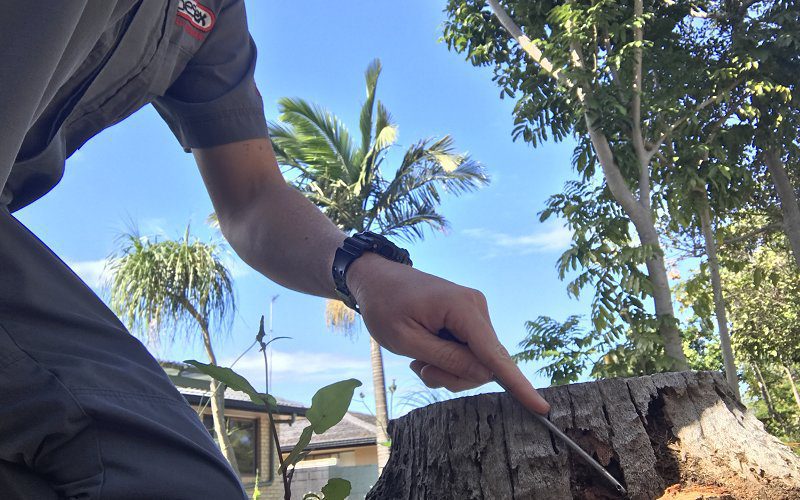 It's not uncommon for people to have old tree stumps, disused railway sleepers and some old timbers laying around their garden or property.  Occasionally, people might notice active termite damage on these items and think that if the termites are feeding on these things then they won't be attacking their home.
This is a bit of a "honeypot" myth – the idea that this external, non-critical source of food will attract the termites away from the more valuable sources in your house.
The thing that's important to remember is that within the termite nest (which will be close by to where they're feeding), there's likely to be somewhere between 2,000 and 5,000 new eggs laid every single day – that's a lot of termite mouths to feed.
As mentioned with the mud trails, termites are constantly travelling underground, expanding their trails looking for new sources of food.  To sustain a termite colony requires access to multiple supplies of food and if they're on your property, they're definitely going to be in search for new things to eat.
When you discover a spot where termites have infested something on your property, it's important that you treat the entire area and have us perform a full inspection so that you can contain the outbreak and prevent the risk of further potential damage.
Myth #5 – MY HOME INSURANCE WILL COVER ANY TERMITE DAMAGE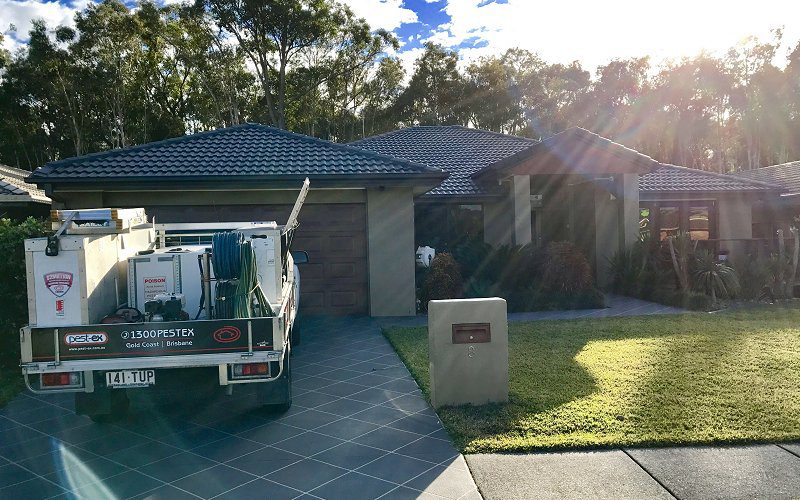 This is one of those myths that people don't realize isn't true until it's far too late – most home insurance policies do not cover the home owner for termite damage.
Termites have done more damage to Australian homes over the past twenty years than fires, floods and storms combined, and the insurance companies know this and exclude it from their policies.
To ensure that you don't end up with a nasty damage repair bill and in a dispute with your insurance company, you should be taking a more preventative approach to pest control by having regular termite inspections done. If you live in an area of Brisbane or the Gold Coast that are particularly susceptible to termites, then you would want to be taking more aggressive measures to protect your home.
CONTACT THE TERMITE INSPECTION EXPERTS AT PEST EX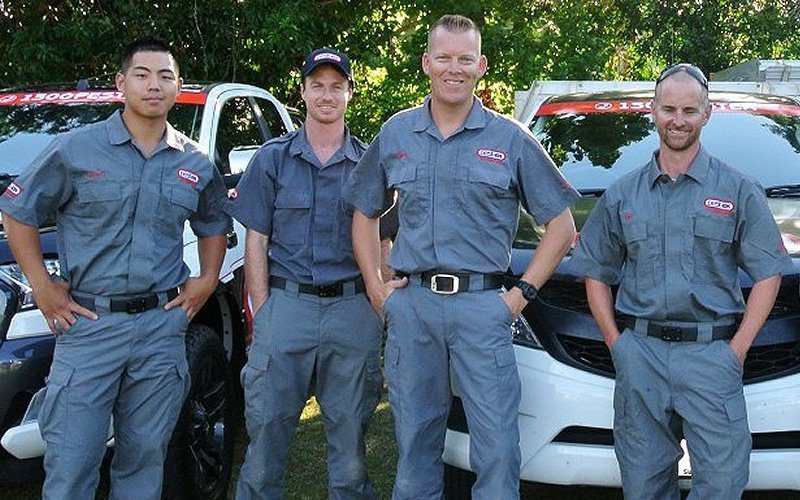 With over 7,000 satisfied customers in the Brisbane and Gold Coast area, Pest Ex are the leading termite inspection and control experts that you can work with to ensure your property is safe from termite damage.
We invest in state of the art equipment and technology to ensure that our fully insured, well trained, qualified and experienced technicians provide you the best service available in the industry.  Our team will arrive, carry out the requested inspection and if required, make recommendations for remediation work that needs to be carried out on the spot.
All of our work adheres to the highest Australian Standards and the products that we use are best-of-breed solutions that are also environmentally friendly for the unique ecology found in our local area.
To get the best pest control and termite treatment solutions available, contact Pest Ex today for more information.