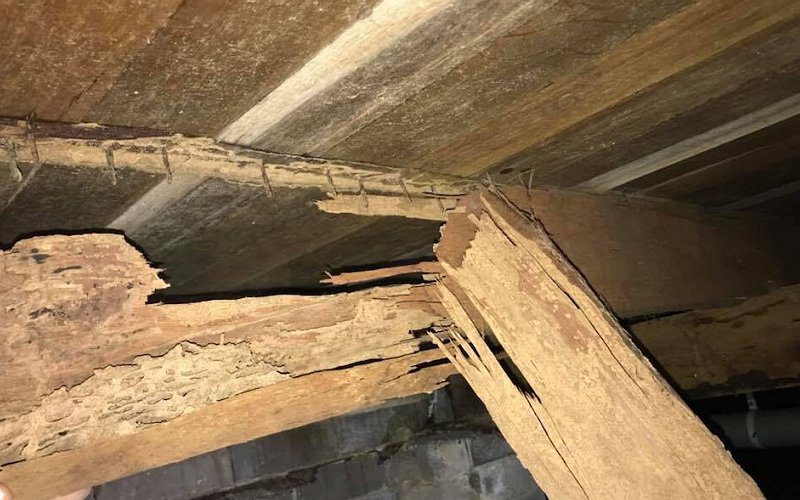 Pest-Ex were recently called to a Gold Coast home where the owners couch had actually fallen through the floor in the main living area. This particular case was one of the worst we've ever seen and one that could have been avoided for just a few hundred dollars.
Location of property – Gold Coast Queensland
Property Type – Residential Home
Property Description – Brick/timber home
Reason for Call out/Pests reported – This customer just purchased this home at Auction . They had no pre-purchase pest and building inspection before bidding. They won the bid but didn't realise they had purchased a horror house full of termites and major structural damage! If a home is sold at Auction it is sold as is! No comebacks. The new owner is FURIOUS!
Termites were Found Absolutely Everywhere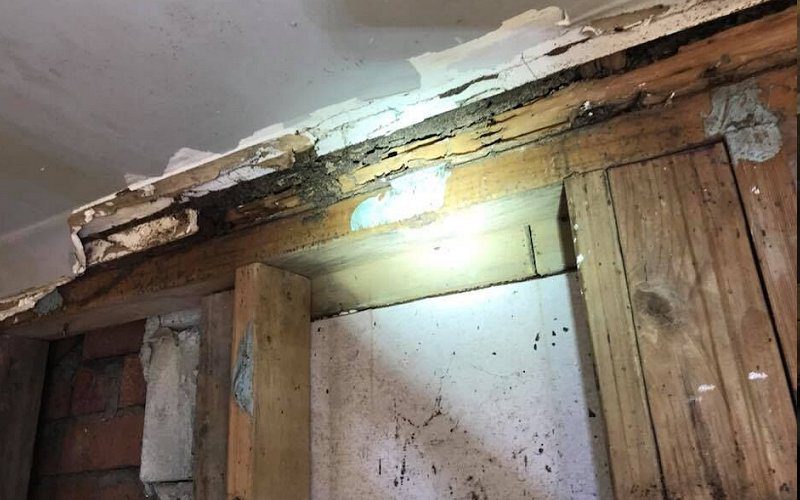 Termite Inspection – The home buyers received their keys to the recently purchased home they bought at Auction. The open home inspections looked okay to the buyers, but little did they know what was lurking beneath the floor boards and in the walls. In the first few days of taking ownership they thought something was wrong. The first sign of trouble was soft flooring within the living area.
Large termite trails entering the underside of the property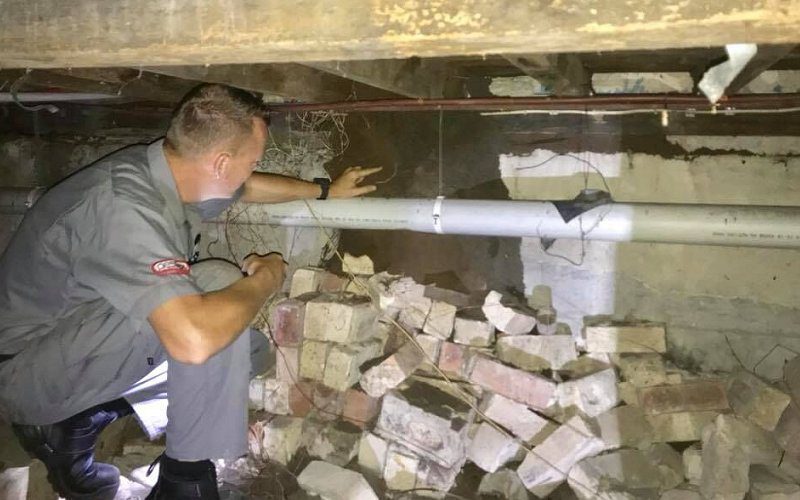 We were called in for an assessment and a complete termite inspection and report. I walked into the lounge room and immediately could feel the floor bowing. I asked the new homeowners "How do I get under this floor? Is there a trapdoor under the home?" Within minutes we found a timber panel in the flooring and I immediately jumped in.
What I saw under the home was 11 entry points of termite mud tubes entering the home. These mud tubes are like highways for termites going in and out of the property. There was 1 termite entry point into the home that was bigger than me! Termites have obviously been here for a long time. The flooring hardwood joists crumbled like dust. Structural beams were like Weet-Bix.
The structural damage was severe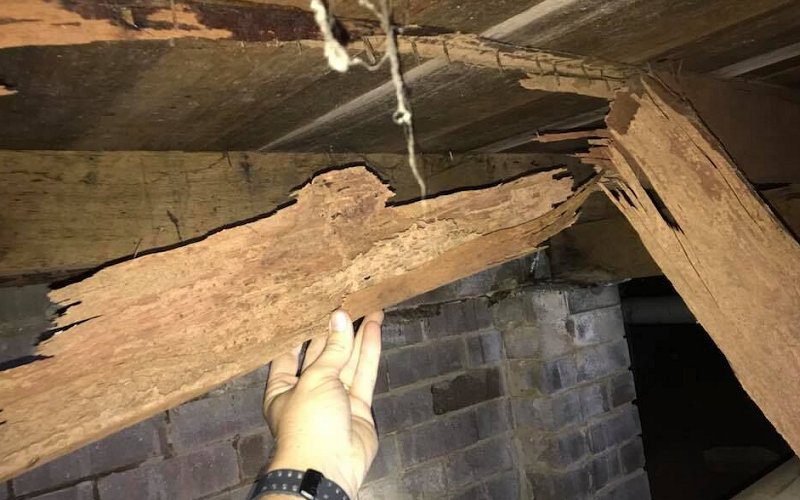 The hardest part was crawling back out from under the house and telling the homeowners the bad news.
Needless to say they were devastated. The owner immediately started ripping down walls and bracing damaged wall timbers to keep it as safe as possible until the termites are eliminated.
When the wall linings were removed it became immediately apparent that damages were widespread. Even the bathroom vanity fell away from the wall as it was completely eaten out. Timber can look okay but when termites eat into it the timber turns completely soft and has no strength at all.
The house was riddled with live termites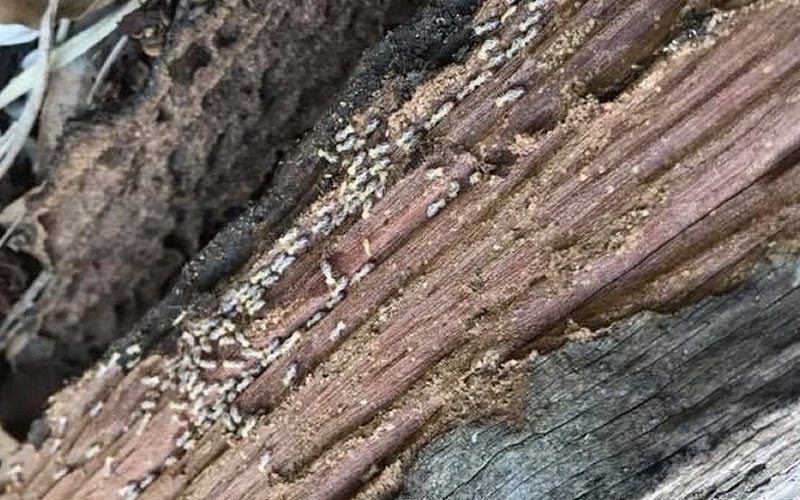 Possible reason for infestation – This home simply had not had a termite inspection in a number of years. The big question was (Did the homeowner sell the home knowing it was full of termites?) As the property was sold at auction a pest and building inspection is not a requirement. Buyers often won't spend $490 on a pest and building inspection on an auction as they may not win the bid.
If this homeowner had of spent the small amount of money on a termite inspection this major problem would have been found before entering a 25-year home loan.
Termites found everywhere- even in the bathroom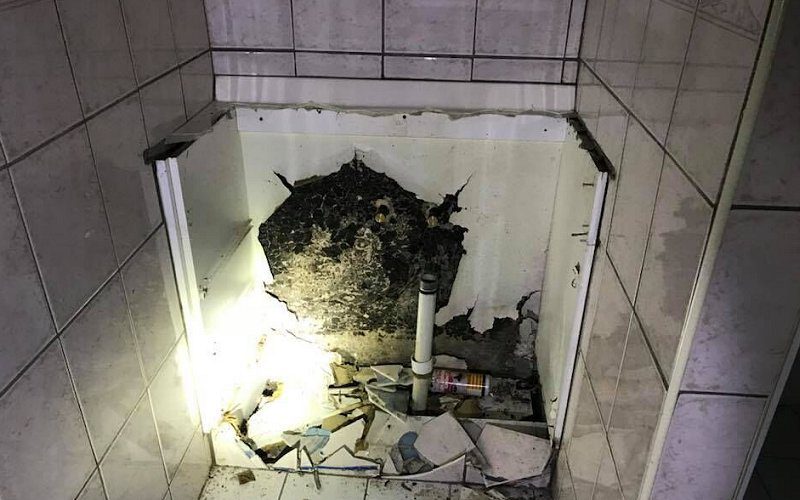 Description of work performed – Termite Inspection and live termite baiting to active areas using above ground termite baits. Installation of 20 in ground termite baiting stations including monthly monitoring and baiting for 12 months. This colony of termites will consume liters of bait over the next 3 months and estimated elimination time of the termite colony is 3 months. The in-ground termite bait system will also prevent future termite attacks of the home.
Areas of property treated – Subfloor external perimeter
Preventative recommendations – We recommended the removal of numerous tree stumps from the wall edge
Customer feedback/thoughts – This customer is devastated. It is unknown if the home is a knockdown or salvageable. The pile of damaged timber from the inside of the home is piling up each day in the backyard.
The pile of termite damaged timber continues to grow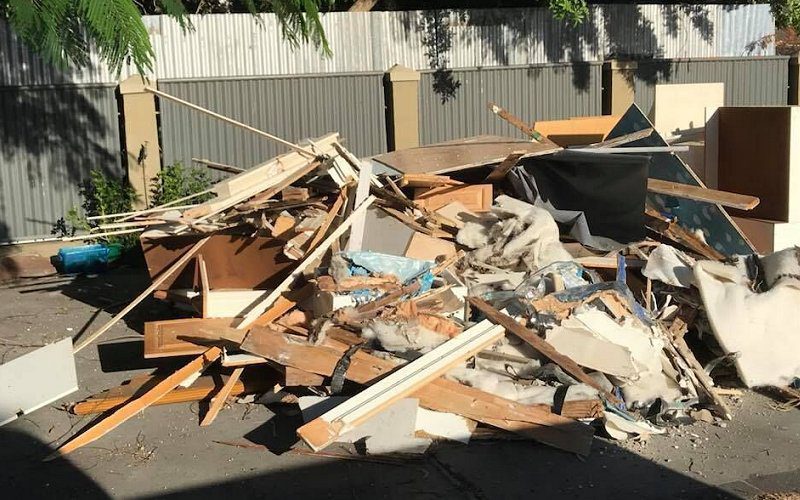 Cost of Works – $3,200
Duration – 6 hours initial inspection and treatment 8 hours external termite bait system installation + Ongoing monthly monitoring and baiting
Summary – In 11 years of business I have never seen so many termites entering a home. The homeowners paid top dollar for this home at auction and up for thousands in repairs and months of renovations ahead. One thing could have saved this disaster- A pre-purchase termite pest inspection. Small investment to make when purchasing a home.
Always get a pre purchase pest inspection before you buy
For what it's worth, you'd be mad not to spend the small amount of money and have us perform a termite inspection on your home. Don't make the same mistake  – get us in now, not after you sign the paper work and are handed the keys, to what could be an absolute nightmare.

Ready to Work with Pest-Ex?
Over the past decade, Pest-Ex has performed more than 9,000 termite inspections and termite control treatments Our team of skilled professionals can assist you in the early detection and prevention of termites, which if left untreated can cause considerable amounts of damage to your property.
Our inspection services include –
Termite inspections
Pre purchase inspections
Pre auction, pre handover inspections
Ongoing management and yearly inspections
Starting at just $190 for a regular sized home or unit, our inspections are more than affordable, and a wise investment to ensure your property isn't at risk of an infestation. Call us today to organise an inspection at your property. You can find out more about our termite inspections here.
We look forward to hearing from you.