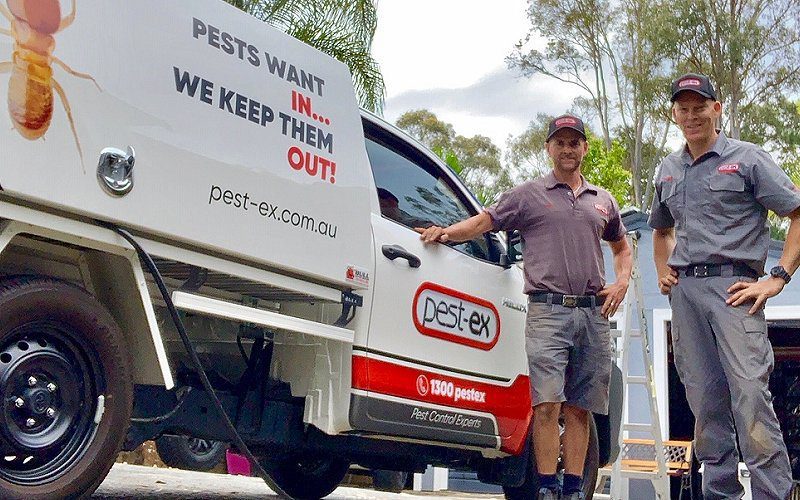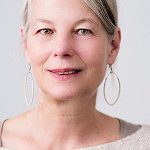 Caloundra resident, Teresa asks
"We've never had any problems with termites, but have been told recently by some close friends that home insurance doesn't cover termite damage. Is this true?"
Certainly a question that we get a lot here at Pest-Ex Teresa. Unfortunately the answer is no, home insurance doesn't cover termite damage. Here's why.
Termite damage isn't covered by home insurance mainly because termites are classed as an "insect", and unfortunately home insurance policies don't cover damage caused by insects. Insurers deem insects as a "preventable" problem, which of course puts the responsibility back on the homeowner.
This hasn't always been the case though.
Back in 2001, many insurance companies at the time decided to include termite damage within their policies. However during that year, termites created more damage to homes across Australia than fire and flood combined, so the insurance companies pulled it straight away.
At the end of the day, it all falls back under preventative maintenance. It's up to the homeowner to ensure that they take every measure to ensure their homes are protected and inspected regularly as part of a termite prevention and control plan.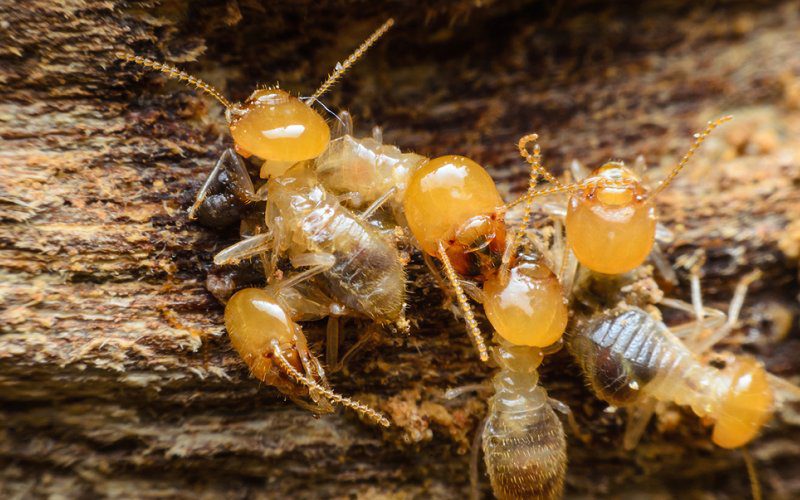 We have seen instances where smaller, mostly unknown companies provide termite damage insurance by offering vaguely written warranties that really aren't worth the paper they're written on. In most cases, claims are denied due to "building defects".
For example, damage is caused within the home due to termites gaining access through a small crack within the concrete slab. That damage is then detected and reported, a claim is submitted and then the cover is considered void – due to the small crack which is deemed as a "building defect".
This of course leaves many homeowners not only frustrated but then responsible for covering the costly repair bills.
Most people simply assume that their home insurance covers termite damage
It's unfortunate but true.
Just recently, we performed an inspection and found considerable termite damage in a customers home at Robina on the Gold Coast. The main damage was within the lounge room. When showing the damage, she said, "When can you do the treatment? Hurry up and get it all organised, I'll contact the insurance company first thing in the morning".
Of course, she wasn't covered for termite damage which resulted in her having to take out a small loan at the bank to not only install a chemical termite barrier, but also an additional $27,000 to repair the structural damage caused to her home.
In some cases we've seen claims almost go through, before an assessor or contractor discovers termite damage. To give you an example we've seen leaking shower heads or plumbing that has caused what was initially thought to be water damage, turn out to be termite damage. As soon as this becomes known, the insurance assessor rejects the claim and the whole insurance policy is void.
In a recent job, again, on the Gold Coast, a homeowner suffered considerable water damage to the inside of his home ($27,000 worth of repairs were needed). It was initially thought to be faulty plumbing, however during the repairs, early evidence of termites were discovered – most likely attracted by the water.
The termites weren't responsible for the damage, yet because they got in, the whole policy was void. This particular customer was left with a bathroom, toilet, and shower completely pulled apart, with skip bins and other debris strewn about his property. The builders simply packed up and walked off the job.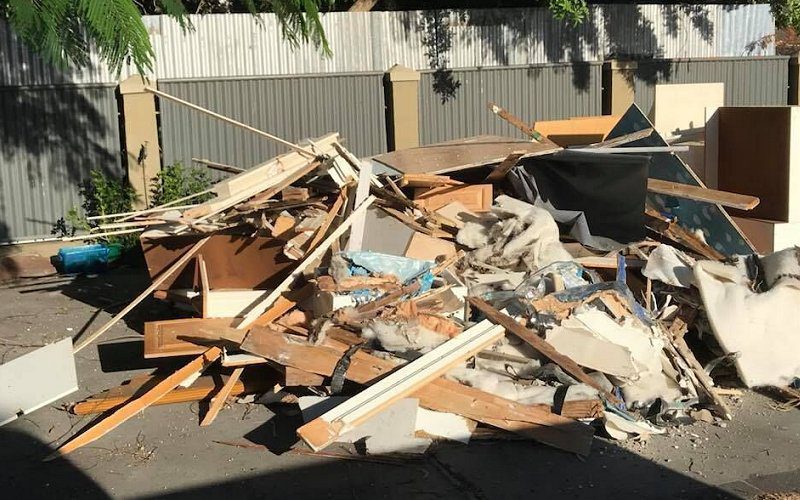 So what will home insurance cover?
Moisture and termites are a homeowner's nightmare.
We've never seen insurance cover the cost of home repairs due to termites – only water damage. On a rare occasion we've seen homeowners where they've got out of it easily because termites have been detected and treated early, and it's simply been written off due to water damage before the insurance company or builders have had a chance to understand the cause, but we've never seen a termite claim paid out.
Prevention is the best solution
As always we encourage homeowners be proactive rather than reactive when it comes to termites. Don't rely on insurance companies. Have your home inspected regularly and ensure your termite control systems are up to date.
Got a termite problem? Get in touch.

If you're experiencing a termite problem, get in touch. We have a team of expert technicians servicing Brisbane and the Gold Coast who have a wealth of knowledge and experience, so feel free to give us a call we can help you.
We guarantee our workmanship and pride ourselves on providing quality long lasting treatments.