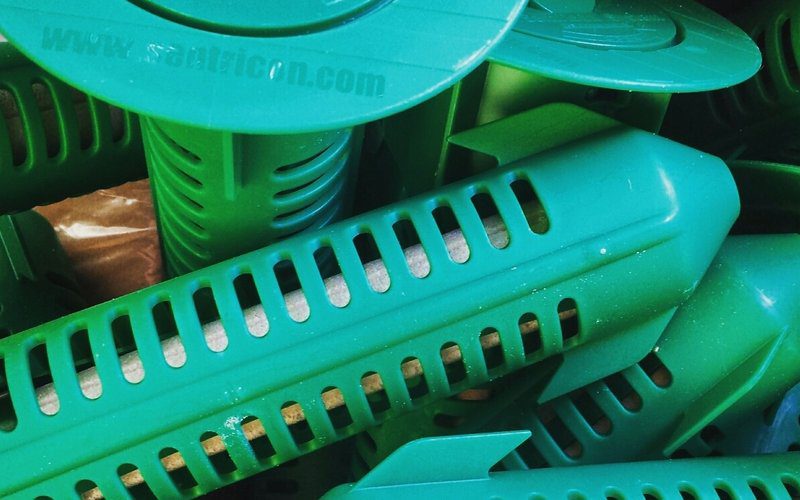 Sentricon Always Active is a termite baiting system that has been around for more than two decades. Below, let's zero in on some of its best features, upgrades, and some noteworthy differences with Exterra, another baiting system that we use.
Sentricon's design
Sentricon's Always Active termite baiting system has had a number of changes since it was first introduced in 1995. Back then, the old system was designed in such a way that meant having to remove the internal element (along with the timber) to enable inspection.
There are certain types of termites, however, where this process simply won't work. Schedorhinotermes (a highly destructive type of termite common in Australia) for instance, once disturbed will simply scatter. This then means there's a greater risk of them leaving the trap, and making their way into the home or nearby properties.
Thanks to developments over the years, Sentricon Always Active now uses a design that's more efficient; a live bait system called Always Active. These systems are much unlike the earlier versions, whereby a strip of timber placed inside the unit needed to be removed in order to perform the inspection. They now contain an active ingredient that remains inside the station, which in a way resembles a cake of soap. That's the actual product that termites feed on and which leads to total elimination of the colony.
If the customer is dealing with termites in the house, our company installs above-ground (indoor) Sentricon stations to the affected areas. As soon as the termites start feeding on the bait, the colony will soon die off.
For instance, if you've got termites behind the wall—let's say halfway up the wall in the laundry—we mount the bait box directly where you found them. When we perform the inspection and we find two or three areas with termites, we'll install two or three above-ground bait boxes on those areas too, so the termites start feeding on the bait immediately.
The Sentricon Always Active baiting system is 100% safe, and won't harm the kids and pets. All of the stations are also securely locked.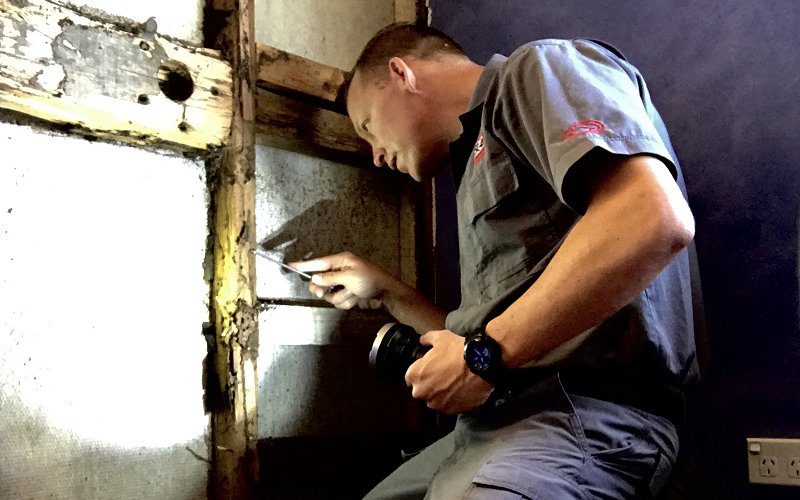 Exterra vs Sentricon termite bait stations
Exterra and Sentricon are two of the best termite baiting systems on the market. Both utilise very different technologies and processes, so you'll need to take a closer look at these two factors in order to see which one is best for your home:
Processes
Exterra is a two-step process where it's designed to get the termites into the station, which will give us a go signal to add the bait.
Sentricon Always Active, on the other hand, uses live bait cartridges that are ever present. As soon termites find them, they start feeding on the bait. A hard-packed rod filled with the bait literally does the job 24/7. The termites then transfer it through the colony, spreading it back to the nest and eliminating the nest before they get to the house. The advantage of the Always Active system is it's working round-the-clock. Every station will start working the minute they're placed either inside or around the property.
Rates
In terms of pricing, Sentricon's Always Active system is more expensive because there are more components involved, and there is a bait working 24/7 in every station.
For a standard house, a Sentricon system installed around the full perimeter that's maintained and baited every month for twelve months will cost around $3,800. This is a bit pricier than Exterra, which would cost around $3,000 to $3,200 for the same package.
What you need to know about maintenance and inspection
It's very important for homeowners to understand the importance of maintenance and regular inspections.
The Sentricon system is excellent, but if you don't schedule regular monthly inspections, you're at a greater risk of having a termite problem. We've seen cases where Coptotermes and Schedorhinotermes, two of the most common types of termites in Australia, eat through the bait stations within a span of four weeks.
If you've been told that your stations only require an inspection every quarter, or half yearly then you've been misinformed. Have them inspected monthly.
Warranty
The Sentricon always active baiting stations are covered by a full warranty. If termites are found within the house after installation of the Sentricon system then we'll treat the termites internally at no charge to the customer.
This is different to Exterra's warranty, which is issued by Exterra company itself. Their offer is a $100,000 timber warranty that's issued 60 days after the systems have been installed. The warranty is issued when the system has been cleared and there is no activity for 60 days.


Ready to work with us?
Give us a call if you'd like to know more about how Sentricon Always Active system works. Whether you're doing preventive measures or addressing an existing termite infestation, we're here to help out!