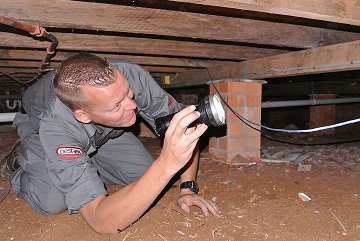 On an everyday level, pests can be a nuisance, but sometimes they can pose a threat to your property or even your well-being.  Insects such as spiders, bed bugs, bees, mosquitos and fleas can all have serious health implications, while bugs such as termites can cause thousands of dollars' worth of damage to your home or business if left untreated for long enough.
Pest Ex is Bridgeman Downs number choice for safe and effective pest control services.  We've been operating in and around the local area for over ten years, and we care about the local environment, so all of our treatment products are the safest on the market.  Our staff are highly qualified pest controllers with years of experience, and our aim is to exceed your expectations , every time you use us.
Call Pest Ex today and talk to one of our friendly staff.
TERMITE TREATMENT SERVICES you can rely on
The idea of having a termite infestation can stoke fear into home and business owners alike, mainly because these invasive creatures can cause so much damage to building structures in very little time, and generally without being detected.  It is almost impossible to find termites or the location of nests on a property just by a visual inspection alone, and we're often called out to jobs where the owner has thought they were termite free, only for us to discover that their building is riddled with the insects.
We offer the most comprehensive and professional termite treatment services in the local area, and by using state of the art termite detection equipment such as radar as thermal imaging, we can find termites that other companies may have missed.
Once you contact us for a termite inspection we will:
Come to your home or business (we can generally offer same day service) and assess your needs before giving you a estimated quote for the job
Undertake a thorough examination of all parts of your property, including the inside and outside areas
Locate any nests or pest activity
Provide on the spot removals of any termites and their nests, as well as treatment of the affected area
Provide termite baits, traps and other deterrents
Provide advice about long term termite management solutions
No termite job is to big or small for us, and we are as happy providing a one off job as we are conducting regular scheduled termite inspections for you.

YOUR LOCAL PEST CONTROL COMPANY IN bridgeman downs
As well as being termite specialists, we also deal with a wide range of other pests that are commonly found in the local area.  These include:
Mosquitos and midges
Flies
Spiders and cockroaches
Ants and silverfish
Fleas and bed bugs
Rodents (rats and mice)
One of the important things that we tell customers is not to bother wasting money on the DIY pest control products you can get from any hardware store.  This is because they tend to be diluted versions of the products available commercially, and will not work effectively on all pests or provide a long term solution to the issue.
As well as our pest inspections and pest removal services, we also provide market leading pre purchase and pre sales inspection reports, to give you complete peace of mind about the state of a property you might be thinking of purchasing or selling.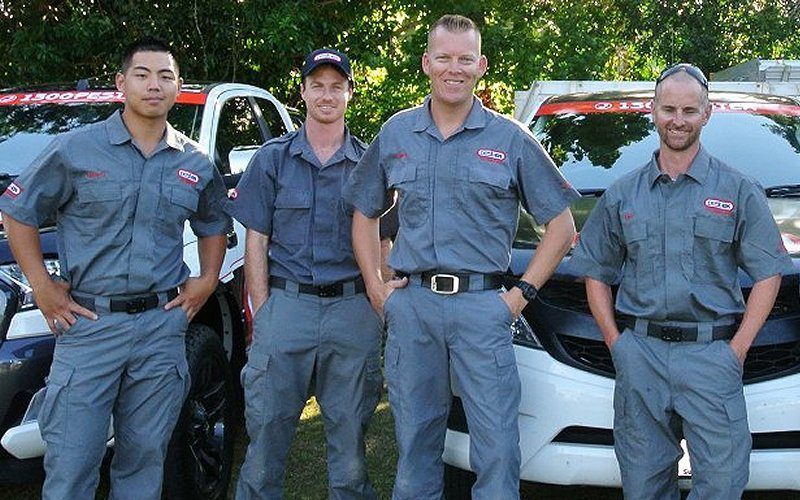 Ready to work with us?
We have over 7,000 happy customers right across South East Queensland because:
We are locally operated and owned
We are members of the Australian Environmental Pest Managers Association
Our staff are highly qualified and receive ongoing industry training
Our pre purchase and pre sales reports are recommended by banks and conveyancers
We are very professional, and always treat your property as our own
We offer a 100% money back guarantee on our services
So get the professionals working for you – contact pest Ex now.