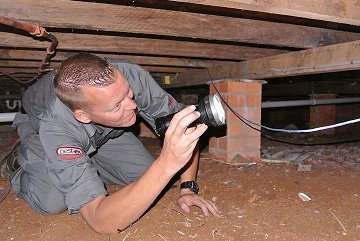 As Kenmore's first choice in pest control options, Pest Ex provide the most comprehensive detection, removal and treatment solutions in the Brisbane region. Boasting over a decade of industry experience and local knowledge, we've served thousands of happy customers right across Southern Queensland to date.
Being proud members of the Australian Environmental Pest Managers Association, we provide safe solutions for you, your pets and all forms of plant life.  Everything we use is environmentally friendly and have passed stringent Australian safety regulations.  Our team specialises in precision identification of pests, locating their origin and then applying a tailormade treatment solution. We provide pest control solutions to homes, businesses and large industrial properties, ensuring we are the most flexible and comprehensive pest control business in your local area.
Contact Pest Ex today for the safe and effective removal of pests.
Premium TERMITE TREATMENT & PEST CONTROL SERVICES
Pest Ex offers a full range of termite treatment, pest control and long-term management services, in and around the Kenmore area.
The comprehensive list of pests we deal with includes:
Mosquitos and flies
Bees and wasps
Flea and bed bugs
Termites and white ants
Spiders and ants
Rats and mice
We understand how inconvenient it is to discover pests in or around your home or place of business, so your best line of defense when you do discover pests such as termites, wasps, spiders or rodents is to contact a qualified pest controller as soon as possible. Don't try and fix the problem yourself as more-often-than-not you end up wasting unnecessary time and money – and still needing to call an expert.  Termites in particular, require immediate treatment and long-term management. As Kenmore's leading choice for termite detection, removal and management services in the area, we provide our customers with regular inspections, termite barriers, traps and baits and the installation of anti-termite systems such as leading industry brand, Homeguard.

PRE PURCHASE PEST INSPECTIONS
Without having the skills, industry knowledge and equipment, it's often not easy to detect signs of termite activity and the damage they cause.  That's why it is very important to have any potential purchases inspected by a qualified pest control expert before making any financial commitments. Getting a pest inspection could potentially save you thousands of dollars in repairs, from termite damage.
Generally, our pre-purchase inspections can be conducted the same day as you contact us.  As certified timber inspectors, our technicians will arrive at your property fully equipped with high powered detection technology such as thermal imaging cameras.
Once we've completed our inspection, we will give you an accurate account of what we've found, and follow up with a comprehensive 14-page colour report within approximately 24 hours.  Included in this report will be evidence of any live nests or pest damage in the form of photographs, as well as and our recommendations for potential treatment solutions.  Our pre-purchase inspections come highly recommended by conveyancers and banks and are widely considered as the best in the industry. We also offer pre-sales inspection reports to anyone considering selling a property in Kenmore.
Why choose Pest-Ex?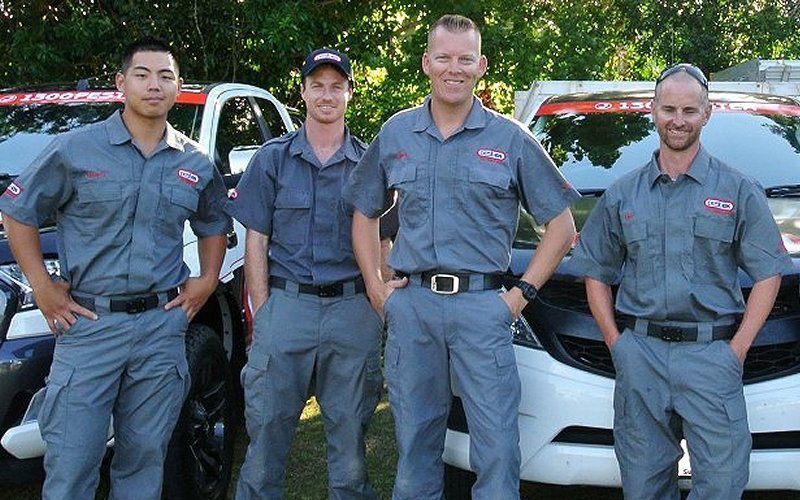 As a locally owned and operated company, we are very proud of our reputation across every aspect of our business – from our highly branded trucks and uniforms to our workmanship and exceptional customer service.  Some of the reasons why more homeowners choose us as their pest control specialists, more than any other business in Kenmore include:
Our pest control technicians have undergone rigorous training and have obtained the highest possible qualifications
We can work in a range of property, from houses, units, office blocks and commercial premises, as well as shopping centres, schools, restaurants and cafes
We offer a 100% money back guarantee on all of our services
We're highly recommended by leading banks and experts in the real estate industry
Your safety is our first priority: we are proud members of the Australian Environmental Pest Managers Association
Due to our years of industry experience, there's no job we can't handle.  Small, large, easy or complicated, the team at Pest Ex have to knowledge and the best in pest detection equipment to treat all of your unwanted pests, and to ensure they don't return.
Choose the best – contact Pest Ex today.