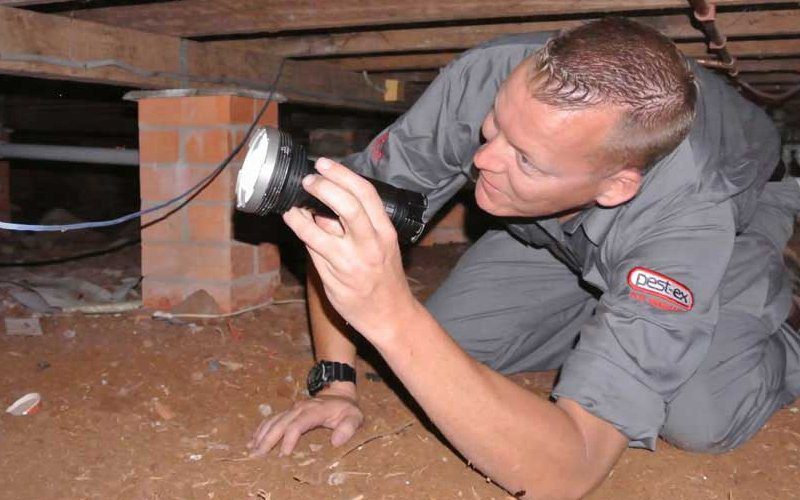 Pest-Ex provides efficient, safe, and reliable pest control services in the Victoria Point area and the surrounding suburbs. We're the number one trusted choice for thousands of customers, real estate agents, and banks. Here are some reasons our pre-sale and pre-purchase termite inspections come with their backing.
Pest-Ex offers:
same-day service
thorough pest inspections and tailored treatment solutions
ongoing pest management and advice.
Termite inspections (pre-sale, pre-purchase, annual precautionary check)
From rodents to insects, Pest-Ex is equipped with the latest, environmentally friendly and safe products to help you get an infestation under control. We adhere to Australian standards, and we care about the safety of pets and people. With Pest-Ex you know you're safe!
VICTORIA Point TERMITE DETECTION AND TREATMENT
Along with the excellent climate of Victoria Point, comes ideal conditions for termites. They love the combination of heat and moisture in our environment, and once they find a property with a source of food (timber), they will thrive.
You may not have seen any visible signs of termites on your property, but unknown to you they are causing havoc in your roof, behind your walls or under your house. We see it time and time again – thousands of dollars of damage done to properties in the suburbs around Victoria Point all thanks to termites.
If we find termites on your property, we can remove the pests immediately, or we can provide a no obligation quote for our eradication and treatment services.
Termite infestations aren't a one-time treatment, unfortunately. If any pest control company tells you this, don't believe them. Once we have removed the termites, we will recommend a long term solution for your property. Our maintenance services include baiting and termite traps, as well as anti-termite systems for your property such as Exterra.

ARE YOU SELLING PROPERTY IN VICTORIA Point?
Before you put your house on the market, give us a call to schedule a pre-sale inspection. You want to be confident that the home you are selling is pest free. We've seen sales fall through because prospective buyers discover extensive termite damage. Don't risk it. Our teams of superbly trained and qualified pest control technicians will inspect the property thoroughly – inside and out.
A site inspection is a comprehensive check, using equipment such as thermal imaging and moisture detection tools to check for termite activity. We will look at:
The roof space, especially timber beams and trusses
The inside of the property, including all walls and ceilings, the floors
Under the property, including the basement and any crawl spaces
The outside of the property, including the surrounding soil, trees, and timber structures
We do the same when we undertake pre-purchase inspections for buyers. Whichever side of the sale you are on, you will be provided with a report by Pest-Ex explaining where the issues lie and how they can be remedied. Our pest inspection reports are recommended by banks, property agents, and conveyancers, who know how vital our work is in protecting your investment.
PEST-EX'S PEST CONTROL SOLUTIONS
As well as termite treatment and management, Pest-Ex also specialises in the detection and removal of all pests.  If you suspect you have unwanted visitors of the following kinds give us a call:
Biting insects, such as mosquitos, midges, fleas and bed bugs
Stinging insects, such as bees and wasps
Spiders, ants, silverfish, and flies
Rodents, including rats and mice
Our highly trained pest controllers will find the source of your problem and apply specially designed treatment products to break the breeding cycle of the pest and to ensure the population is stopped in its tracks.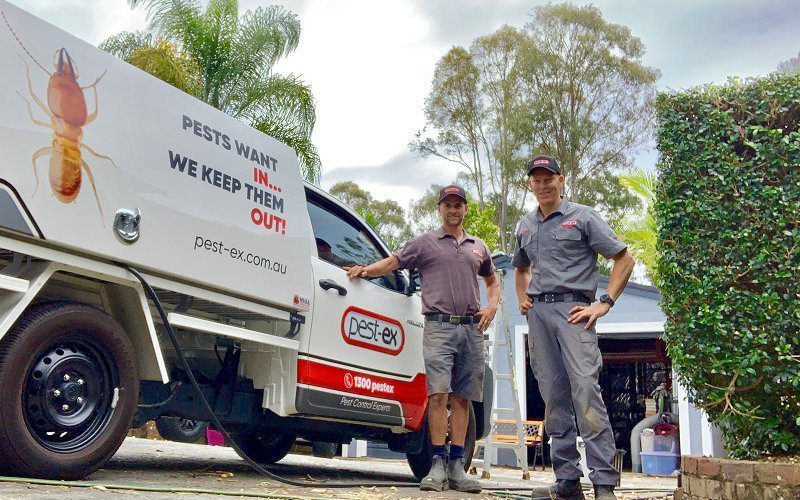 Ready to take the next step?
We have worked with thousands of clients in Victoria Point and nearby suburbs in the past decade. Pest-Ex is the number one pest control service for homes just like yours, as well as commercial properties and businesses. No job is too big or too small for us.
We're big on safety for our staff and your home, children, and pets. We don't use cheap odorous pesticides; we invest in the safest products and apply them most professionally. In fact, our products are certified safe and have passed rigorous Australian environmental standards. Doesn't this sound like the solution you've been looking for?
We're waiting for your call or email.