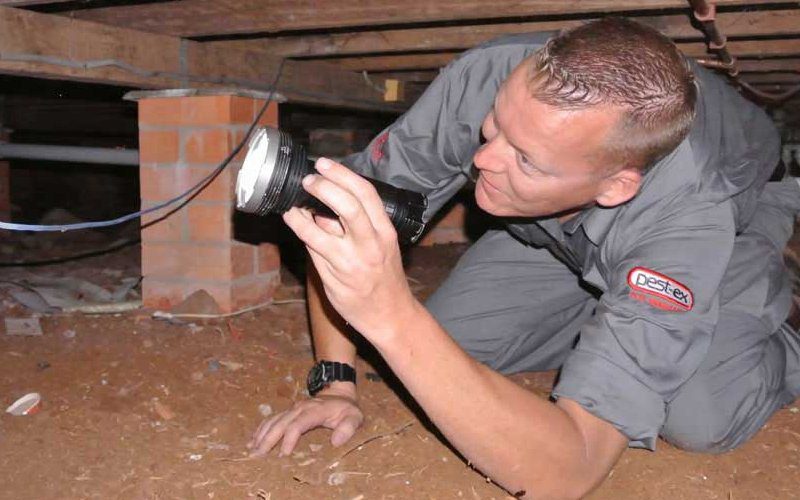 Pest-Ex has over 10 years of experience under our belt in offering efficient, safe, and long-term pest control services in Brisbane and surrounding areas like Wellington Point. In this time we've earned a solid reputation for helping businesses and homeowners get rid of troublesome pests.
We deal with everything from the safe removal of wasp and bees nests to flea infestations. A common concern in the Brisbane area is that of termites. We've seen properties devastated by termites, and it's our mission to help your community eradicate destructive ants and put pest control systems in place to protect your property for years to come.
If you've got issues with termites, ants, cockroaches, rodents or any other pests in your home or business, call us to inspect your property. We don't charge for quotes, and you can rely on our professional advice.
PEST CONTROL & TERMITE TREATMENT SERVICES IN WELLINGTON POINT
Our highly qualified pest control teams are trained and licensed to work in residential and commercial properties of all sizes. Because we only use environmentally friendly products and 100% safe for people and pets, we have worked in hospitality, old age homes, and schools. Your safety is our prime concern.
Some of our services include –
Pre-purchase pest inspections. Before you buy a home, this service will tell you if there is/or has been any termite activity in the house.
Pest control. We find the source of the problem and offer effective and long-lasting solutions.
Termite treatment and control, including traps, baits, and deterrents.
WELLING POINT PRE PURCHASE PEST INSPECTION SERVICES

We have worked with over 7,000 clients, so we have the experience to offer you peace of mind when we inspect a property. We use the latest pest control technologies, including moisture detection and thermal imaging to see out live termites in parts of a property that are hard to reach.
What happens with a pest inspection?
Most importantly, for you or the homeowner, you won't have to evacuate the property. We will conduct our inspection with minimum fuss or disruption. Our high tech tools mean we don't have to remove plaster or damage the property in any way to inspect behind walls or beneath floors.
Our inspection will include a comprehensive examination of the entire roof space, underneath the floors, all the rooms as well as the outside of the property. The external check will examine trees or landscape features that may be hosting unwanted pests.
Our property inspections cover –
Your skirting boards, door trims, doorjambs, window architraves, doors, cupboards, inside the walls and flooring.
Any part of the roof, skylights, vents, flues, valleys, guttering, downpipes, eaves, roof battens, trusses, top plates, hanging beams and rafters.
All of the bearers, joists, timber piers, timber flooring and stored timbers under the home.
Timber fencing and retaining walls as well as other landscaping features.
Give Pest-Ex in Wellington Point a call, and we will send a team to inspect your property. You'll be provided with a full report detailing the issue and our recommendations to remedy it. If there is no sign of termites, we will issue the property with a pest-free certificate. We work for you, not the seller of the agent, so you know you will be getting a quality assessment that will give you peace of mind.
REASONS TO WORK WITH PEST EX
We are Brisbane's most revered Pest Removal service providers –
All our timber pest inspectors carry Cert 3 Pest management technical qualifications
We offer onsite service and full communication
We are licensed and fully insured
We are recommended by banks and conveyances in your area
Ready to give us a call?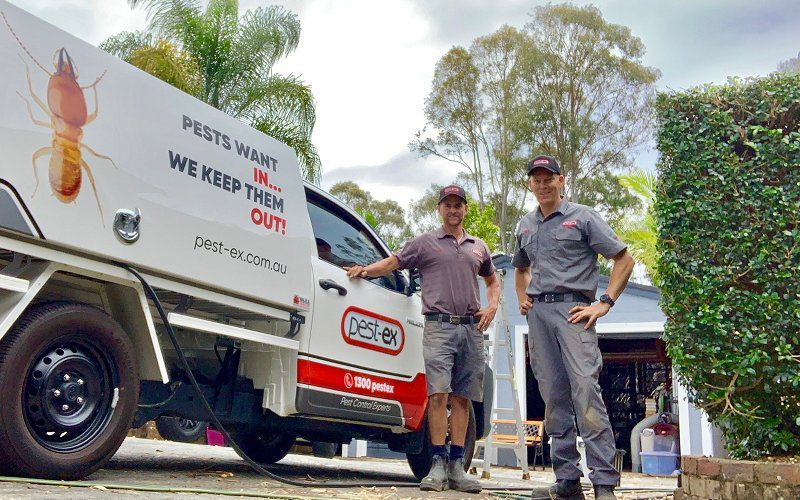 All our services are 100% guaranteed and safe for your family and pets. Customer service is a priority, so call or email us and see how we can help you solve all your pest problems.
We work with homes, offices, restaurants, and hotels, so we know we can assist you, however big or small the problem is.