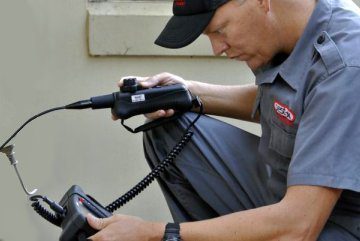 Pest Ex is the number one pest control service in Miami and the surroundings areas on the Gold Coast.  Our friendly, prompt and professional services have made us the leading choice for over 7,000 happy customers.
We use the latest in high tech tools and techniques to detect and remove any unwanted pests in residential, commercial and industrial properties.  The products we use are not only the most effective on the market, they are environmentally friendly and safe for you and your family.   We take pride in our work, and offer a 100% guarantee on all of our services.
Call us today for your free on-site pest control quote.
PEST EX'S PEST CONTROL SERVICES
Our range of pest control services include pest inspections, detection, removal and ongoing management of pests, including:
Spiders
Ants and cockroaches
Biting insects such as bees, wasps and mosquitos
Fleas, flies and bed bugs
Rodents, rats and mice
Whether you've seen first hand evidence of pests on your property, or just need regular inspections to keep your family safe, Pest Ex can help with same day polite and efficient services.  Contact us today to arrange to have one of our highly trained pest controllers come out and assess your property.
TERMITE TREATMENT SERVICES IN MIAMI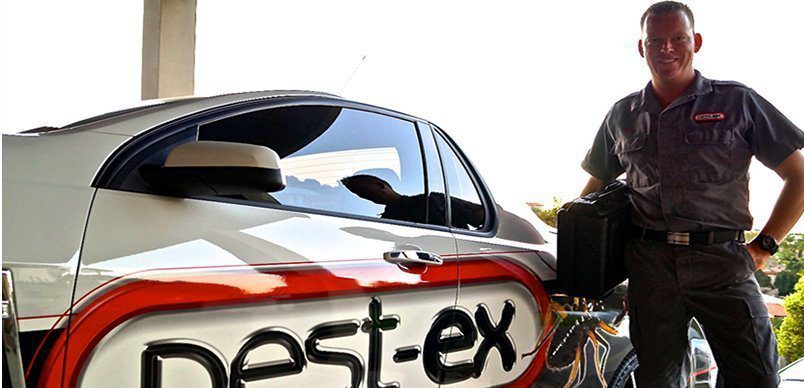 One of our specialties is dealing with the problem of termites and white ants.  The presence of these nasty critters in a property can mean that there could be significant damage being done.  Every day matters when it comes to these pests, and only the professional detection and removal of any infestations will ensure that your property will remain safe.
Once you have booked an inspection, Pest Ex will provide a same day on site inspection.
This is one of the most extensive inspections in the industry, and includes the following areas of your property:
The roof cavity, including any beams and trusses, downpipes and guttering, vents and skylights
The inside, including walls, doors, skirting boards and floors
Underneath the property, including any timber structures or features
Outside, including landscaping, trees and tree stumps, fences, soil, and any timber structures in the vicinity of the property
Once we have completed the inspection, we are equipped to be able to treat any areas of concern immediately.  This means you get total peace of mind knowing that any infestations are taken care of as quickly as possible.  We can also provide on the spot quotes for any ongoing treatment that may be needed.  Our range of termite and white ant treatments and services is comprehensive, and includes:
Treatment for nests and active infestations
Baiting traps and termite barriers
Installation of the latest anti termite systems
Advice and assistance with the ongoing management of pests
Don't forget that with termites and white ants every week you delay taking action can mean irreparable damage to your property.  Contact us today to arrange your inspection!
PEST EX IS MIAMI'S MOST TRUSTED PEST COMPANY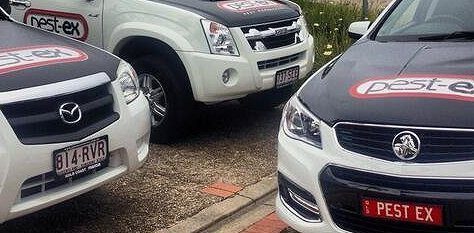 When you work with us, you can breathe easy knowing that you're working with Miami's most trusted pest control companies.  We've been in the industry for over 10 years, and have built up a wide base of loyal and happy customers.  Let's look at why else we are the pest control business of choice in Miami and the Gold Coast region:
All of our work is backed by a 100% no questions asked money back guarantee.  If you're not happy, we're not happy.
Our environmentally-friendly products adhere to strict Australian Standards on safety, and we are registered members of the Australian Environmental Pest Managers Association.  Our treatments are safe for your property, your children and your pets.
Our friendly pest controllers are certified and undertake extensive training.  They are Qualified timber pest inspectors (Cert 3 – Pest management technical)
We service a range of different type of properties and in all industries, from restaurants and hotels, schools, shopping centres, commercial office buildings, industrial factories, as well as residential properties.
We can provide same day service – this is so important when it comes to pest control.  You want any pests removed and destroyed quickly and efficiently.
Don't leave your property in the hands of cheaper or less experienced pest control companies.  Everyday we see the fallout from having a pest control job done on the cheap or without using proper professional techniques.
Contact us today – we're waiting for your call!