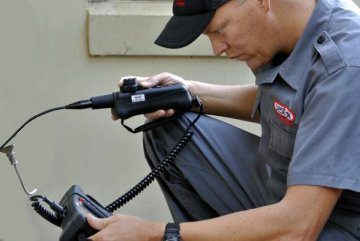 Pest Ex provides fast and effective pest control services across the Gold Coast and the Varsity Lakes region.  The area is known for its natural beauty and great climate, but these attributes also provide a haven for pests of all kinds.
For more than a decade, our highly qualified pest controllers have serviced thousands of homes and businesses across Varsity Lakes, from houses and apartments, to restaurants and cafes, schools, shopping centres and offices.  Our training and the technology we use to detect pests gives us a unique edge in the industry, and our professionalism makes us the number one choice for pest control services in Varsity Lakes.
Contact us today to find out how we can help you with your pest control issue.
BUYING A HOME IN VARSITY LAKES?
When you own a home or run a business, it's often hard to spot signs of a pest issue.  When you're purchasing a property it becomes even harder as you are not familiar with its structure and probably don't really get enough time to examine it properly during a few open inspections.  This is where having a trained professional go through the property in detail can make all the difference.
Our pre purchase inspections utilize high tech equipment in locating any areas for concern, and we conduct a thorough examination of the inside and outside of the property.  No corner is left unchecked.
Our 14 page pre-purchase reports can give you a clear picture of the pest "profile" of a property, and give our recommendations for treatment.   We include colour photographs of any issues we came across, so you have a complete picture of what you might be dealing with.  We will go through the report with you on site, or if you are unable to be present at the inspection, we can send you the report and take you through our findings over the phone.
Termites and other nuisance pests can cause damage to a property with most of us even knowing they are there.  Don't take chances with a property you intend to purchase – call us to get your pre purchase pest inspection done today!
SAFE AND EFFECTIVE PEST CONTROL & TERMITE TREATMENT SERVICES
Our comprehensive pest control and termite treatment services are the number one choice for people living in the Varsity lakes and greater Gold Coast region.  This is because we are known for our efficiency and our professionalism, from the moment you contact us to the end of the job.
Pest Ex provides the following services:
Pest control, including ants, spiders, cockroaches, fleas, bed bugs, mosquitos and many more
Termite inspections, treatment and ongoing management
Pre-purchase and pre sales pest inspections
Traps, baits and deterrents
Advice on pest control measures for new and renovated properties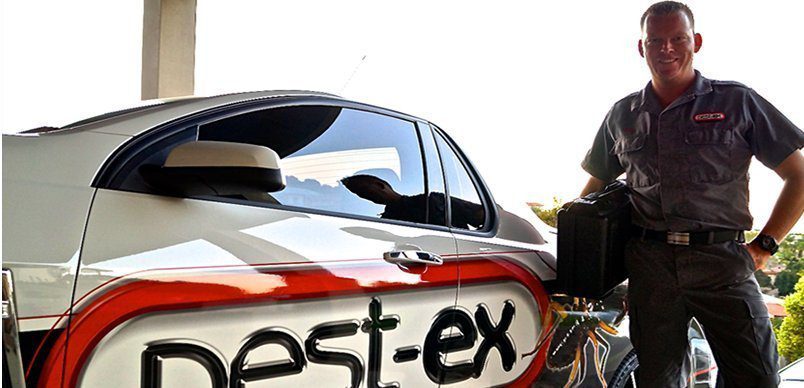 We have protected thousands of properties from nuisance and dangerous pests in the Gold Coast area, and we offer the most thorough inspections in the industry.  Our range of thermal imaging, moisture detection and radar equipment help us to find live nests and infestations in even the hardest to locate areas.
Among other locations, we inspect:
Gardens – Outside areas such as retaining walls, soil, fencing and even drains
Inside of the property – ceilings, walls and floors, any timber cabinetry and wardrobes and joinery
Under the property – anything under the floors, stored timber
The roof void – hanging beams and top plates, roof battens and skylights, guttering
OUR QUALITY ASSURANCE TO YOU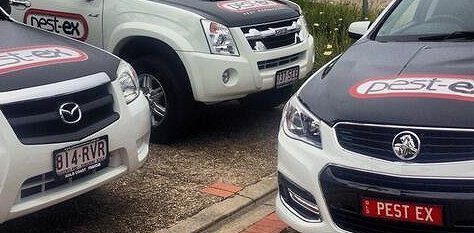 Our reputation in the Varsity Lakes area is based on quality of service and the satisfaction of our customers.  There are many reasons why people choose us, and keep coming back to us for regular inspections and other services.  Here are just a few of them:
We can provide friendly same day on site service, and will explain everything to you in clear and easy to understand terms
We service both residential and business properties, making us the number one choice for pest control in the area
Our pest controllers are highly trained and are qualified timber pest inspectors (Cert 3 – Pest management technical)
Customers are often recommended to us by banks and property professionals
Being keenly aware of the importance of the safety of our customers, Pest Ex is also the number one leader in providing environmentally friendly solutions for pest control in the region.  Our products have passed all relevant Australian safety standards, and we ensure our methods impact the local environment as little as possible while still being 100% effective.
So don't leave your pest control in the hands of someone less experienced.  Call us today – we're waiting for your call.