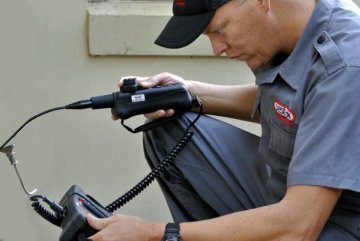 Do you need fast and efficient pest control and termite treatment services in Woongoolba?
Pest Ex is the number one choice for all pest related services in the local area – in fact we have worked with over 7,000 happy customers for over a decade, and continue to offer the same great service, day after day.  No pest control job is too big or too small for us, and we can work with any type of property – from residential buildings, office blocks, commercial premises, retail and industrial factories.
We have a strong commitment to protecting the beautiful environment of the Gold Coast, and have ensured that all of our treatments and products have passed the strict Australian safety regulations.  As registered members of the Australian Environmental Pest Managers Association, we work on a "low impact" basis, meaning that our services are completely effective and fast, but have as little impact on the property and the surrounding areas as possible.
Whether you're plagued by ants or have had some nasty run ins with spiders, Pest Ex will help find, remove and prevent any pests from causing a disruption to your every day life.
Contact us for an inspection or a free, no obligation quote.
WHAT SERVICES DO WE OFFER IN WOONGOOLBA?
We are a full service pest control business, meaning that we provide the widest range of pest-related services in Woongoolba and the Gold Coast region. Our pest control services cover:
Spiders
Bees and wasps
Ants
Fleas
Bed bugs
Cockroaches
Flies and midges and others
Our specialised termite detection and treatment services are also in demand because they are simply the best on the market.  We use cutting edge technology such as thermal imaging and moisture detection systems to find even the hardest to locate evidence of termites in or around a property, and our operators are highly trained and qualified timber pest inspectors (Cert 3 – Pest management technical).
Apart from the technology, our inspections for termites and white ants are very thorough, covering all areas of the property – even ones you may not have thought of.
We look at:
The inside and out of your property, including all rooms, walls, floors, ceilings, garden and yard areas, fences, landscape structures and drains
The top and bottom of your property: we look in areas that termites are known to prefer, including the roof beams, battens and trusses, guttering and down pipes, and the dark basement areas under the floors and where there may be stored timber.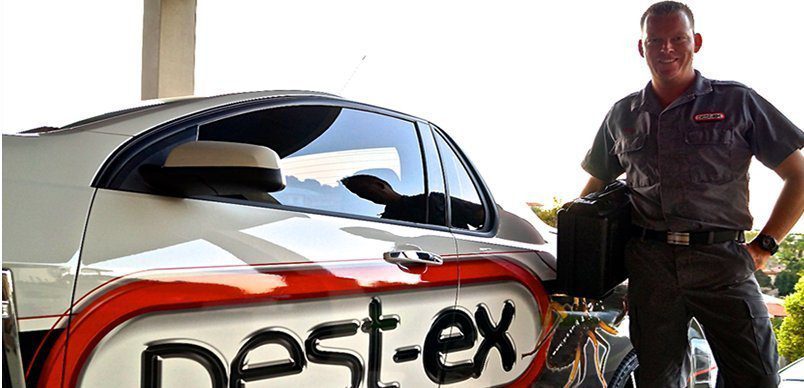 Once we have completed our inspection we will then be able to advise you on the best course of action.  This may involve the immediate removal of the live nests and treatment of the areas, as well as preventative and management services such as the laying down of baits and traps, or the installation of anti-termite systems.  At every step, we will discuss our procedures with you in plain English, and if additional work is to be done, we will give you a no obligation quote on the costs involved.
WOONGOOLBA PRE-PURCHASE PEST INSPECTIONS
If you've been thinking about buying a property in Woongoolba or in the greater Gold Coast area, call Pest Ex for an informative pre-purchase pest inspection report.
Our reports give you a "behind the scenes" view of any potential home of business you might be looking to purchase, and lets you take a look inside the walls, ceilings and under the floorboards thanks to out unique pest detection technology.  Once contacted, we can complete a same day inspection, and issue you with a comprehensive report with colour photos of any pest activity we find.  We will explain our findings in detail to you in person, or if you're busy we can do it over the phone.
Buying property is a big step, and it's a comforting thought knowing that you could be sure it was pest free.  Contact Pest Ex today to arrange your pre-purchase pest inspection report and get total peace of mind.
OUR 100% GUARANTEE TO YOU
We are Woongoolba's most respected pest removal service provider because:
We back up all of our work with a 100% guarantee
Our pest controllers are highly trained and formally qualified
We offer friendly and prompt same day, on-site service
We're recommended by leading banking institutions and property experts
We are fully licensed and insured
We work with all types of property and in a wide range of industries
Let the professionals take care of your pest issue – call Pest Ex today!