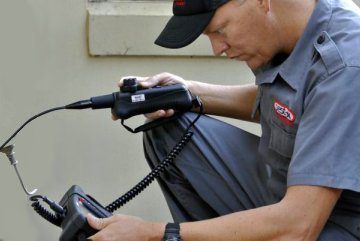 For over ten years, Pest Ex has provided premium pest control services to Worongary and the Gold Coast region.  Our team of professional and dedicated pest controllers have helped over 7,000 happy customers, making their properties safer for them and their families.
Our pest control and termite treatment solutions are fast and effective, while at the same time environmentally friendly, safe for children and pets, and sensitive to the fauna and flora in the local area.  Our pest controllers are the best in the business, and are highly trained in pest detection, removal and management solutions.
Give us a call today and find out how we can help you!
PEST CONTROL SOLUTIONS IN WORONGARY
When you have a pest problem in your home or business, you need to act quickly.  One rogue pest such as a spider, cockroach or a rat can quickly turn into many and then into a full scale infestation.  Don't let pests overtake your property – call in our friendly and reliable pest controllers to deal with the issue quickly and efficiently.
Pest Ex's pest control services cover the following:
Flying insects such as mosquitos and flies
Crawling insects such as spiders, ants, silverfish and cockroaches
Biting insects such as fleas and bed bugs
Rodents such as mice and rats
Stinging insects such as wasps and bees
And many more
We service a range of different property types, including households, offices and business premises, restaurants and cafes, hotels, schools and day care centres.  We are equipped to handle any type of pest issue, and can generally take care of it – from detection and removal to full treatment – all on the same day.
If you're thinking of purchasing property in the Worongary area or in the Gold Coast in general, we also provide pre-purchase pest inspection reports.  These are thorough and detailed, and provide information of the state of a property in relation to pest activity (with colour photographs) and our recommendations for treatment.
We are Worongary's number one choice for pest control services – contact us today to find out why.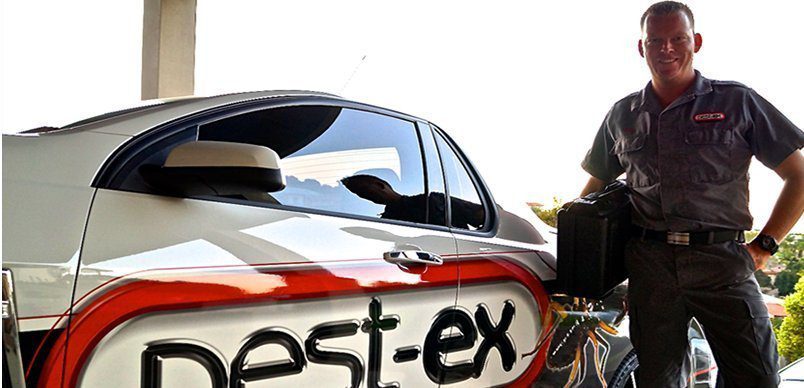 HAVE YOU GOT A TERMITE PROBLEM?
The idea of termites can send a shiver down the back of any home or business owner, simply because these little critters can cause a large amount of structural damage to a property in a relatively short period of time.  They can be hard to detect and even harder to get rid of entirely.  Many people who try and tackle the issue themselves come to quickly realize that it's not a job for amateurs.
Our termite services are in demand in Worongary and the wider Gold Coast area because we are the most effective at detection, removal and ongoing management of the pests.
The following is a list of some of our termite and white ant services:
Comprehensive termite inspections (interior and exterior of the property) using the latest in detection technology – radar, thermal imaging and moisture detection
Treatment for live termite nests and infestations
Termite baits and baiting traps
Anti-termite systems such as Exterra, HomeGuard, Biflex and Sentricon
Termite barriers, both before and after building construction
Termite barriers (post and pre construction)
Ongoing management and advice on termite issues
Once we have completed an initial inspection of the property, we will then explain our findings in detail to you, with recommendations on further treatment if required.  We can generally complete the work on the spot, or can give you a no obligation quote if you prefer.
CHOOSE PEST EX TO MAKE YOUR PROPERTY SAFE FROM PESTS
Choosing Pest Ex means choosing the very best pest control company operating in the Gold Coast area.  Our experience, technology and our professional manner give us a competitive edge over the rest of the market.  Let's look at the other reasons thousands of customers have chosen us to make their homes and businesses safe from pests:
Our pest controllers undertake regular training and are qualified timbers inspectors
Our pre-purchase reports are the best in the business, giving you total peace of mind when considering purchasing a home or business
Pest Ex has all appropriate licensing and insurance
We can generally provide same day, on site pest control service
OUTSTANDING CUSTOMER SERVICE IS GUARANTEED
We are so sure of the quality of our work, that we provide an ironclad 100% money back guarantee on all of our services.  When you need polite, fast and thorough pest control solutions, we are the only choice in Worongary.
Contact us today and let us help you get rid of those nuisance pests!