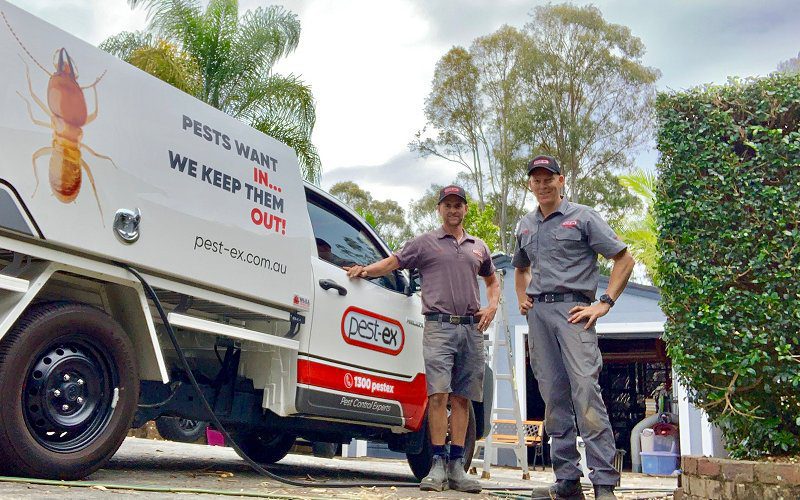 Pest Ex delivers high quality pest control solutions within the Doonan area and surrounding Sunshine Coast.
Our team of experienced pest professionals can help you eradicate a number of unwanted pests including fleas, termites, ants and many more from your business or home.  We have the latest in pest control equipment which enables us to provide the safest and most effective pest control solutions for you and your family.
Pest Ex have been delivering innovative, fast and safe termite and pest control solutions to the Sunshine Coast for more than a decade and have left thousands of satisfied customers.
LOOKING AT BUYING PROPERTY IN DOONAN?
When you're considering buying a new home, you'll need to have a pre-purchase pest inspection conducted to make sure the property is pest free before you purchase.
We have helped more than 7,000 home buyers over the last decade make informed decisions about purchasing a property.  We provide total peace of mind by ensuring there are no underlying pest problems with the building.
If you're looking to buy a new home, there is already plenty to consider, so let us take the worry of pest control off your mind.  When you call Pest Ex for a pre-purchase inspection, we will cover the whole property and make sure there are no existing or potential pest issues with your future home.
Our property inspections cover –
Around the yard – Nearly all outside areas can be affected, especially fencing and retaining walls not to mention any timber landscape and other features.
Inside the home – Your trims, skirting, door jambs, window architraves, doors, cupboards and flooring.
Under the house – All of the bearers, joists, timber piers, timber flooring and stored timbers
Within the roof – Any part of the roof, skylights, vents, flues, valleys, guttering, down pipes, eaves, roof battens, trusses, top plates, hanging beams and rafters.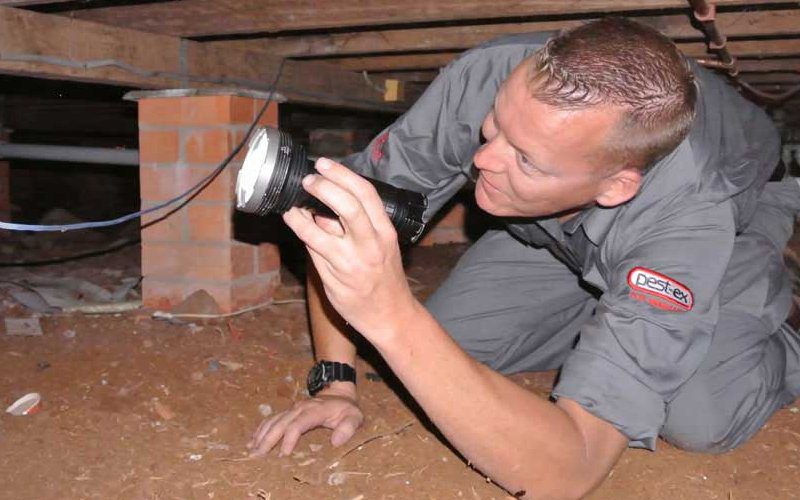 DOONAN PEST CONTROL AND TERMITE TREATMENT
Pest Ex offer a wide range of pest treatment and management services suitable for your home or business.
Our services cover:
Termite inspections
Termite treatment
Termite control
Pre-purchase pest inspections
Pest control
Traps, baits and deterrents
All inspections carried out by our pest control technicians are extremely thorough.  We make sure to look everywhere on the property including the inside and outside of the home, covering the gardens and yard as well as any under floor or ceiling voids. We want to make sure that any current pest activity is identified as well as any potential areas of concern.
If you don't know what you're looking for, termite activity can be very difficult to spot.  Because of this termites will often go undetected in your home and cause enormous amounts of damage before you even realise you have a termite problem.
The team at Pest Ex are all qualified timer inspectors and have years of experience identifying termites so they know exactly how to spot an infestation.  They will also be able to show you any areas of your home that may cause an issue in the future, such as timber stored against the home or leaking water systems that will attract termites.
WHY CHOOSE PEST EX?
There are plenty of reasons to work with us at Pest Ex.  Here are a few of them:
We are licensed and fully insured
Qualified timber pest inspectors (Cert 3 – Pest management technical)
Unbeatable onsite service and full communication
We work for You not the agent or seller
We are recommended by leading banks and conveyancers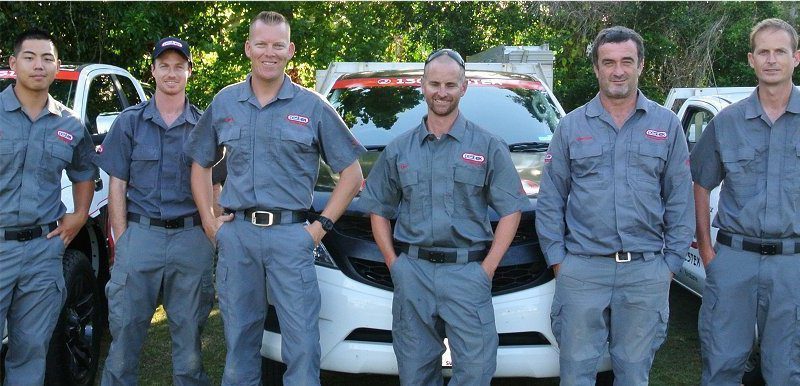 SAFETY FOR YOUR HOME & FAMILY
All of our services are safe and family friendly for your home or business.  We offer a range of commercial and residential pest control solutions across the Sunshine Coast, Brisbane and Gold Coast areas including homes, restaurants, offices and hotels.
Call the most experienced pest control team today!