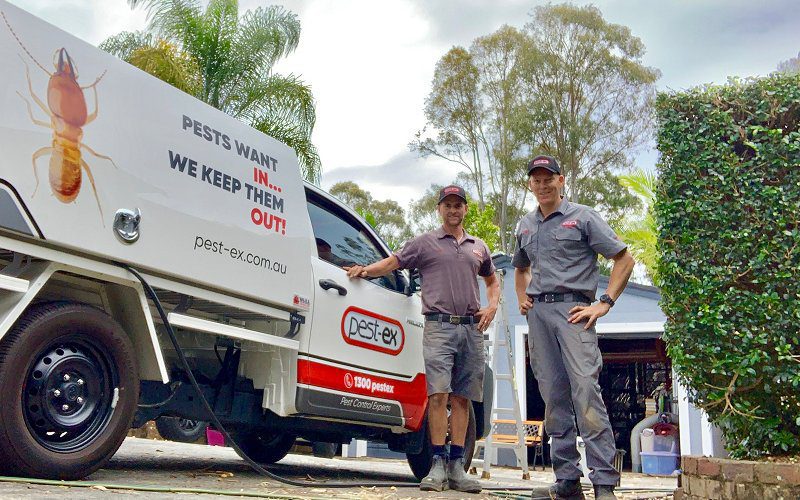 If you're looking for the best in local pest control services in Kawana and the Sunshine coast, Pest Ex is who you need to call.  With over 10 years industry experience, we are fully licensed and insured and guarantee our professional pest technicians will provide you with outstanding service every time.
Our industry experience includes working with a range of property types including commercial properties and warehouses as well as residential homes, apartments and units. We offer on the spot pest inspections and removal services, pre-purchase inspections, termite inspections and long-term pest management programs.  No job is too big or small for the professionals at Pest Ex
The products used in our pest treatments have all passed strict Australian safety standards which gives you the peace of mind know that any products used on your property are as safe as possible and pose no risk to your family or pets.
If you have any pest problems in Kawana, give Pest Ex a call today.
BUYING A PROPERTY IN kawana?
Pest Ex pre-purchase inspection reports are among the most comprehensive in Sunshine Coast based on our industry experience, professionalism and reputation.  When you hire Pest Ex to inspect a property for pests before you buy, you'll know we're working for you and not the agent or seller.  This gives you the peace of mind that we're not trying to hide any existing or potential issues to help with the sale.
All of our inspections are comprehensive and thorough and at completion we will provide you with a written report, including any photos of potential areas of concern we identify.  If any treatment or management is needed, we'll also outline this in the report.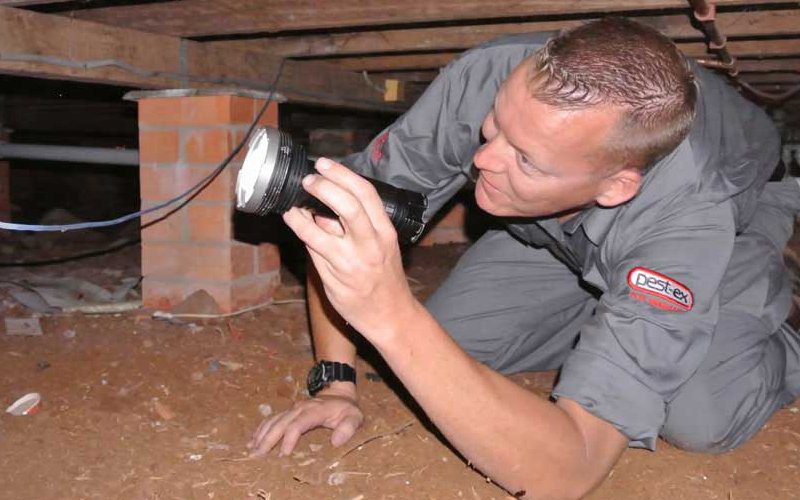 kawana PEST REMOVAL & TERMITE TREATMENT SERVICES
At Pest Ex we deliver a wide range of termite and pest control services to Kawana and the surrounding suburbs.  Some issues we can help with are:
Pest inspections
Termite inspections
Pre-purchase pest inspections
Termite removal and treatments
Termite barriers, baits and traps
Being a local company, we understand Kawanas' pest control needs and are experts in local pest treatment options that really work.  We care about the local Queensland environment so we only offer safe and effective treatment options that will eliminate the pests, but wont cause damage to local flora and fauna in any way.
A Pest Ex pest inspection is the most comprehensive on the market because we inspect all areas of your property, including:
Outside – we examine all parts of your garden or landscaping such as walls, timber features, verandas and pergolas, drainage systems
Inside – we look at the walls, ceilings, floors, and door frames, all cabinetry and skirting boards
Under the property – timber flooring and all bearers, joists and piers, any stored timber or wood under the property
In the roof – Any part of the roof, skylights, vents, flues, valleys, guttering, down pipes, eaves, roof battens, trusses, top plates, hanging beams and rafters.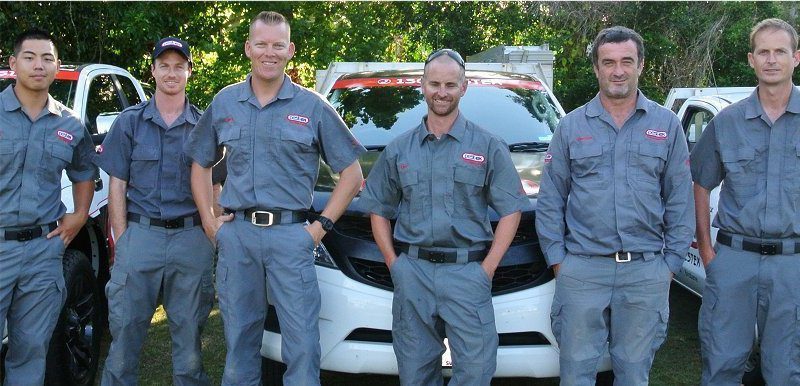 quality pest control services guaranteed
With over 10000 satisfied customers in Kawana and all over Queensland, it's hard to argue that Pest Ex are one of the best.  Here are a few reasons why:
We have an outstanding reputation for quality and dedication to our job
Our staff are all highly trained and qualified timber pest inspectors (Cert 3 – Pest management technical)
When we start a job for you, we'll make sure we treat your property as our own
We can work in residential and commercial properties
We'll give you all the details of our work, so you'll know exactly what you're getting for your money
Our inspection reports are comprehensive and are recommended by banks and those in the real estate industry
Our staff are friendly and helpful, and can give you advice on other pest related matters if required
Our range of services is second to none in the local area
When it comes to pests it's important to make sure they're dealt with professionally to ensure they don't make your home a permanent one.
Keep your home pest free with Pest Ex. Call us now.