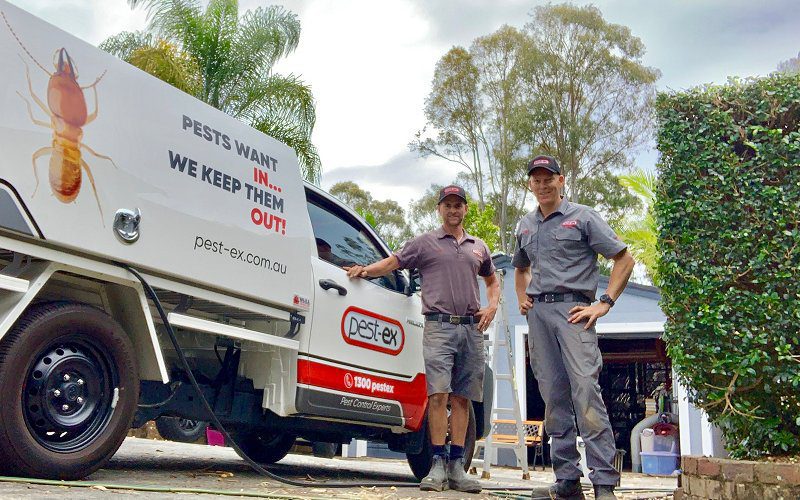 Pest Ex is the leading provider of high quality pest control services in and around Maroochydore. Our trained and qualified technicians can help you in your business or home and we offer a wide range of pest control and management solutions to suit your individual needs.
We service a number of different property types across all different industries, from educational and government facilities to offices, restaurants and cafes.  We can help with any kind of pest problem you may be having starting with the initial inspections and pest removal treatments as well as preventative measures and long-term pest management.  We are also able to offer pre-purchase inspections if you're looking at buying property in the Maroochydore area to help identify any existing pest control issues before you buy.
With over 40 years combined experience across our team, Pest Ex are one of the leaders in the pest control industry all over Queensland.
Give us a call today to find out how we can help you.
Have you found termites on your property?
Maroochydore and its surrounds is a beautiful part of the country to live, but unfortunately it's also home to many invasive and damaging pests like termites. When a termite colony has found its way onto your property it can be impossible to eliminate completely without professional treatment. Catching the early signs of a termite infestation can save you thousands of dollars in treatments or repair work.
These are some of the common signs you may have a termite infestation:
Winged swarmers: you may find piles of wings in and around your home or business.
Clicking sounds in the walls: Depending on the number of termites in your home, it is actually possible to hear them munching away on the wood, or hear the soldiers shaking their bodies against your walls.  The sound can often sound like the clicking of fingers or a popping sound.
Weak window frames: Another good indicator that you have termites is when your curtain rods suddenly fall down due to your window frames no longer being able to support them.  Because termites have the ability to eat most of the structure and leave the outside untouched, you normally wouldn't notice any damage being done, until the fixtures collapse.
If you do find any of these signs in or around your property you should call us straight away.  We are able to carry out a thorough termite inspection using our state of the art thermal imaging and radar equipment to pin point the areas to direct the treatment.  We can then carry out on the spot removals of nests and provide any further treatment options needed such as baits, traps or termite barriers.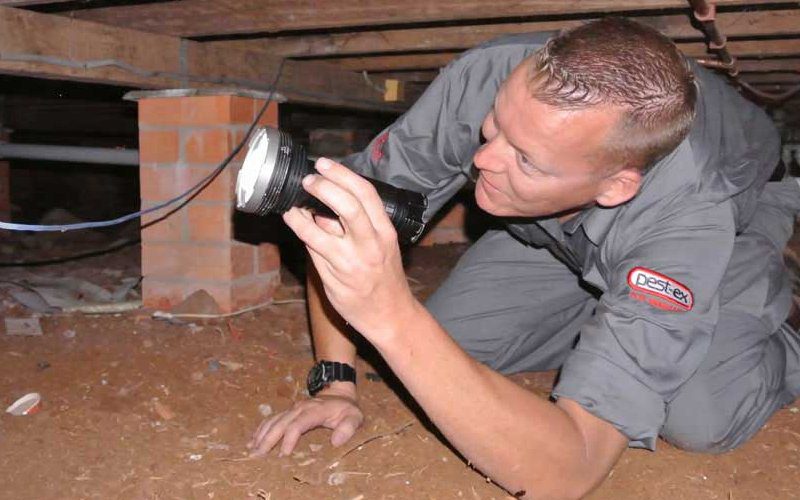 maroochydores' trusted PEST control SERVICES
With our wide range of trusted pest control and termite removal services, we have left thousands of customers happy all over Maroochydore and the Sunshine Coast.  We are happy to offer one off pest inspections or pest removals, as well as deliver regular scheduled pest maintenance services. No job is too small for the Pest Ex team.
Some of our services include:
Pre purchase pest inspection reports – these are considered to be the best on the market and recommended by experts in the banking and real estate industries
Pest inspections – comprehensive inspections covering all areas of a property
Pest removals – on the spot removals to give you complete peace of mind
Termite inspections – using the latest in high tech equipment to find nests
Termite prevention – we stock all of the popular brands of termite baits, traps and other deterrents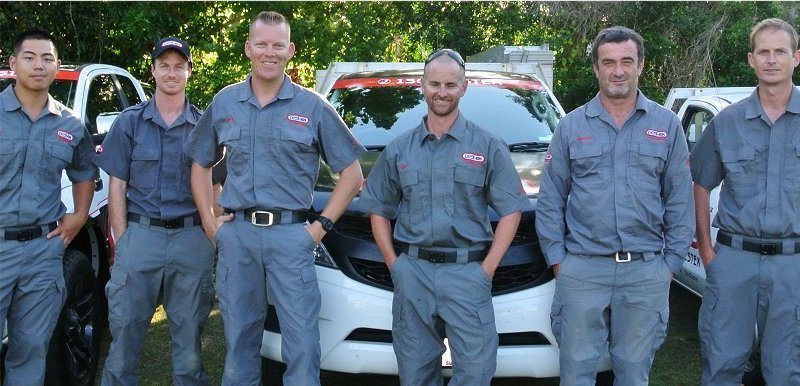 safe and effective pest control
All of our pest control treatments are environmentally friendly and have passed the strict Australian safety standards. All of the chemicals used are completely safe for use around your home as they cause no harm to children or animals, only to the pests we're targeting.
We will let you know the steps in the process before we begin any treatment. This allows us to work with you to minimise any disruption to your home or business.
Call Pest Ex today to discuss your pest control needs.