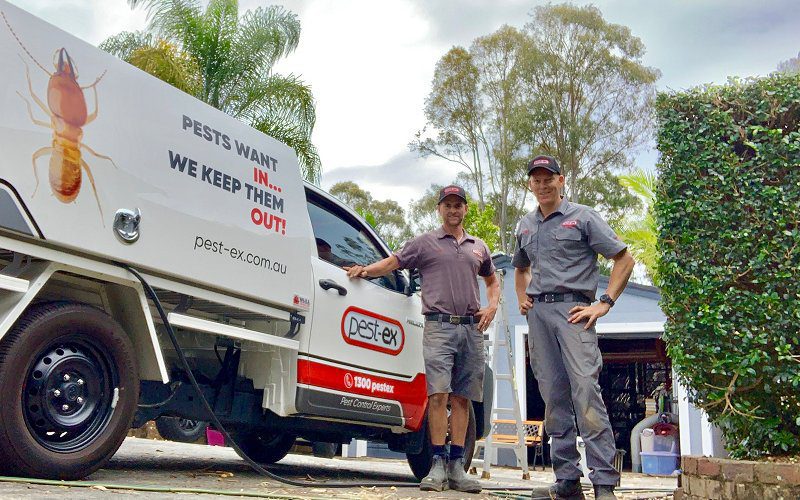 With over a decade of experience, you can't beat Pest Ex for providing efficient and prompt pest solutions to homes and businesses in the Nambour area. We have gained thousands of happy customers by providing consistent high quality service all over the Sunshine Coast.
We are able to offer safe and long term solutions suitable for children and plants by focusing on specific, tailor made and environmentally friendly products. Our qualified pest control technicians are certified timer inspectors which makes Pest ex the best choice when it comes to protecting your home against a number of different pests, including termites.
Call us today to find out what makes us the best choice in professional pest control.
PREMIUM TERMITE SERVICES IN NAMBOUR
Living in Queensland means we're lucky enough to enjoy the semi-tropical climate all year round.  Unfortunately, this warm climate also makes Queensland a perfect breeding ground for white ants and termites.  These pests thrive in humid and warm conditions and love timber structures and dense forestry.
At Pest Ex, our termite control solutions are one of our most popular services in and around Nambour. We deliver immediate detection and removal services as well as termite baits, traps and deterrents. One of the best ways to prevent a termite infestation is with one of our physical or chemical barriers.
If you would like an inspection or fear you already have a termite infestation, we are able to organise a time convenient to you.  Our highly qualified pest control technicians use the most up to date equipment including radar, moisture detection and thermal imaging to pin point any termite activity or damage.  We can then provide on the spot treatment if needed to eradicate the pests from your property.
During our inspections we will examine:
The top of the property – the roof trusses and frames, skylights and vents, guttering and downpipes
The inside of the property – walls, flooring, ceilings, in-built cabinetry and wardrobes, timber architraves
Underneath the property – crawl spaces and below decking, basements and cellars, any stored timber
Outside of the property – the soil surrounding the building, fences, walls, landscaping, trees and tree stumps
If any life nests are found, we are fully equipped to remove the pests and treat the affected areas with safe and highly effective products there and then.  We will also advise you of the best method for preventing further infestations such as using baits traps or barriers.
We provide a full range of service for existing homes, renovations or new builds.  Call us today so we can advise you of the best service for your property needs.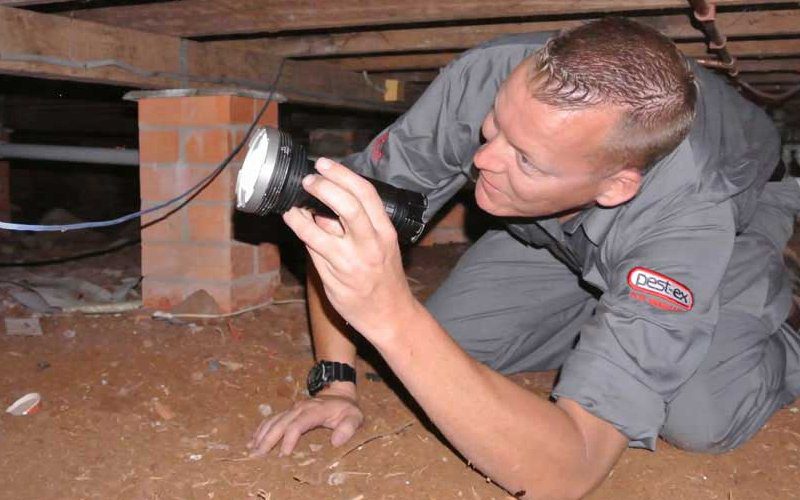 SAFE AND FAMILY FRIENDLY PEST CONTROL
Our reputation for quality and friendly customer service means Pest Ex are in high demand in Nambour and all over the Sunshine Coast.  We are able to remove a wide range of common pests including:
Bed bugs
Fleas
Mosquitos
Bees and wasps
Rats and mice
Silverfish
Spiders
Our services can cover all types of properties from residential homes to commercial and industrial buildings such as offices, hospitals, restaurants and schools.
We also offer obligation free quotes before we carry out any work so you can be fully aware off the cost of any treatments.  We will explain the process to you and work with you to ensure the minimum disruption is caused to your business or home.
For a professional and high quality service, call Pest Ex today.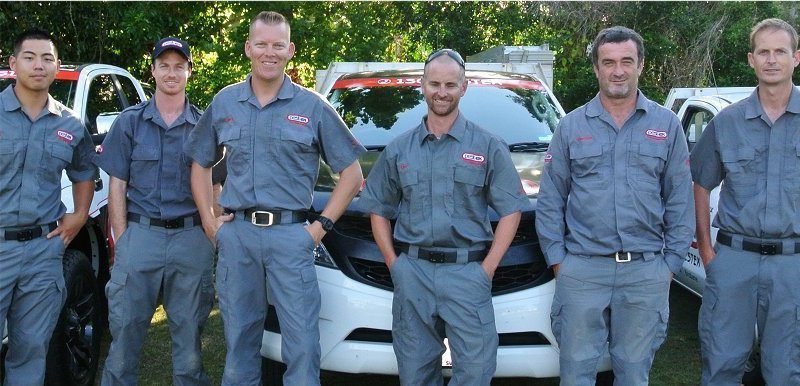 THE NUMBER ONE CHOICE FOR PEST CONTROL
When it comes to protecting your home or business from pests, you want to make sure you're working with trusted professionals.  With over 10 years experience in pest control services, Pest Ex are the first choice for thousand of customers all over Queensland.
We look forward to helping you, so call us today.