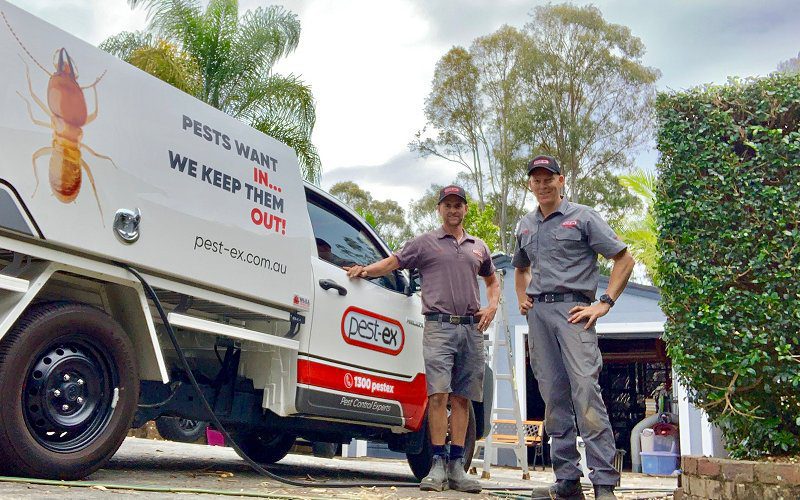 At Pest Ex, we deliver effective and fast pest control solutions to our customers in Noosa and all over the Sunshine Coast.
Since 2006, we have been servicing Noosa with pest control and prevention services to assist both businesses and home owners to remove nuisance pests such as rodents, termites, cockroaches and more.
Our dedicated team of pest control professionals are prompt, friendly and highly experienced.  We only use the most up to date pest management and treatment technology to make sure you receive the highest quality pest management results every time.
Find out how we can help you today.
NOOSA PEST CONTROL & TERMITE TREATMENT SERVICES
Pest Ex deliver a wide range of pest treatment and management services that we can cater to your business or home.
Some of the treatments we offer are –
Termite inspections
Termite treatment
Termite control
Pre-purchase pest inspections
Pest control
Traps, baits and deterrents
If you've never experienced a termite infestation before, it can be hard to know what signs to look out for. Often termites will have found their way into your home and cause thousands of dollars damage before you even realise there is a problem.  The tiny pests love to make their nests in dark unseen places, like behind walls and under floors.  This way they can go about their business of destroying any timber they find and you're none the wiser.
By having regular termite inspections carried out every year by a trusted professional pest inspector you can make sure you keep your home free from termites and other pests and avoid the cost of repairs.
Our pest inspections and pre-purchase services are among the most comprehensive in the market.  We cover all areas of your home, including both inside and outside, as well as the garden and yard areas.  We also check within the roof cavity and any area under floors to make sure that any pest activity is identified and able to be treated.
Our property inspections cover –
Your yard – Most external areas of your yard and property can be affected, especially by termites and ants. In particular, timber fencing and retaining walls as well as other landscaping features.
The roof – Any part of the roof, skylights, vents, flues, valleys, guttering, down pipes, eaves, roof battens, trusses, top plates, hanging beams and rafters.
Inside your home – Your skirting boards, door trims, door jambs, window architraves, doors, cupboards, inside the walls and flooring.
Underneath your home – All of the bearers, joists, timber piers, timber flooring and stored timbers.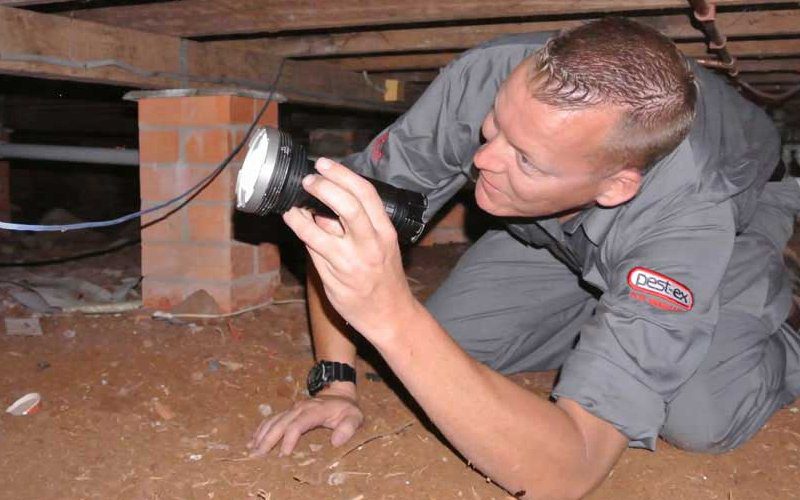 NOOSA PRE-PURCHASE PEST INSPECTIONS
If you're looking at buying a home within the Noosa area, then be sure to call Pest Ex for your pre-purchase inspection report.
We have assisted over 7,000 home buyers carry out pre-purchase inseptions before making purchasing decisions to make sure they have total confidence in the property they're investing in.
We all know that buying a new home is one of the biggest and sometimes hardest decisions any of us will make.  So, it pays to know your home isn't affected by nuisance or hazardous pests such as termites or rodents.
Give us a call at Pest Ex to see how we can help.
WORK WITH PEST EX TODAY
Pest Ex are the Sunshine Coasts' most trusted and recommended pest removal company-
We are licensed and fully insured
Qualified timber pest inspectors (Cert 3 – Pest management technical)
Unbeatable onsite service and full communication
We work for You not the agent or seller
We are recommended by leading banks and conveyancers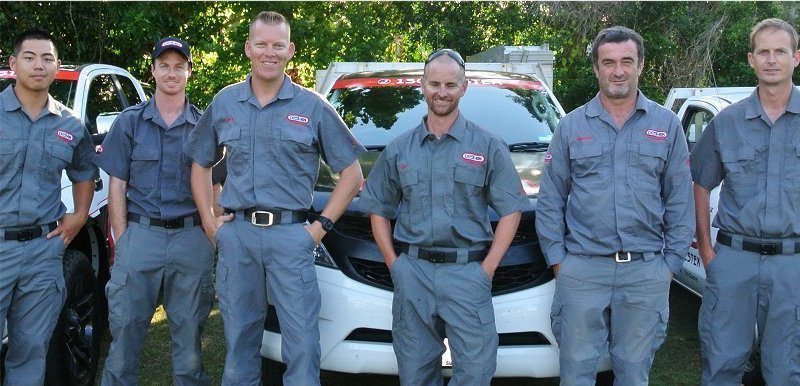 FAST, EFFECTIVE AND SAFE
The services we offer all meet the high Australian safety standards, so when you hire Pest Ex to eradicate unwanted pests from your home you know that it's safe for your family and pets.
We work with businesses and homes all over Queensland and the Sunshine coast including properties like homes, restaurants, hospitals and child care centres.
Call the best pest professionals in the business today.