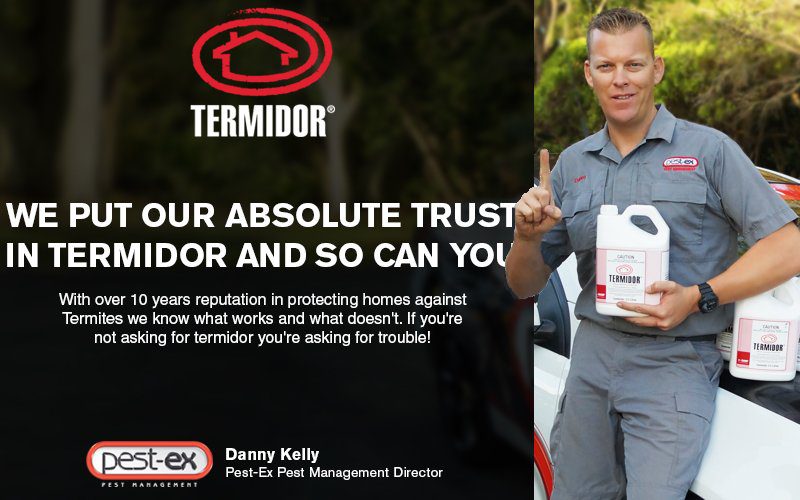 Did you know that termites cause more damage to Australian properties than fire, storms and flooding combined? And did you know that even insurance companies providing home insurance won't cover termite damage as it's considered extremely high risk?
Infact, the likelihood of your home being effected by termites is 1 in 5. That may sound like a relatively low statistic, but when you take into consideration the amount of properties within Australia, it soon adds up.
This is why it's absolutely vital that you take every possible precaution to protect your most valued asset – your home.
Once termites gain access to your property they can cause severe structural damage that's very expensive to repair. In some extreme cases, property owners have had to literally "walk away" from their homes due to the severity of the damage done.
As the saying goes, prevention is better than cure, which is why it's always best to ensure your home is properly protected.
Termites will eat you out of house and home, literally

Termites are constantly foraging for food – unfortunately that food is often your home.
Put simply, termites eat timber to derive the cellulose and nutrients in order to survive. Termites have a special enzyme in their gut called "protozoa" that allows them to break down the cellulose fibres and extract the nutrients from the timber. Of course timber is quite an unusual food source given that it's relatively unique to termites.
When thousands of termites are nearby in a nest, your home becomes an ideal source of food. As they travel beneath the ground, they eventually find their way up into the property through small cracks in the sub structure and openings in the concrete. They build mud trails as they move, in an effort to protect themselves and to help guide other termites to the food source.
What's most concerning is that they only need the smallest of openings to gain access. The thickness of a piece of paper infact.
Unfortunately, most homeowners typically don't know termites have gained access to their home until a significant amount of damage has been done. Termites will literally eat anything made from timber – including gyprock, furniture and plasterboard walls.
About the only thing they don't eat is paint, which is why you'll often discover you have termites accidentally by putting your foot through a skirting board, or opening a door that literally crumbles away at the hinge.
By this time, termites have usually gained access to your entire home, and are well underway causing havoc.
Pest Ex uses only the best – Termidor
When it comes to termite protection, Pest-Ex only uses Termidor and it's for very good reason.
Termidor has undergone considerable studies, field trials and extensive testing by Australian government agencies, universities and independent NATA accredited laboratories which have all proven the effectiveness of the product beyond doubt.
Since its release onto the Australian market over 10 years ago, the product has been used to successfully protect over 200,000 properties within Australia – all without a single failure.
Here are a few other reasons why we use Termidor.
Termidor's unique "transfer effect"
What makes Termidor unlike any other product on the market is it's unique "transfer effect". It's largely the transfer effect that makes the product so effective.

Much like regular ants, termites are social insects that coexist in large colonies or nests. They are constantly feeding and grooming one another as they move about beneath the ground. Termidor recognised this behaviour and took advantage of it.
So basically when a single termite passes through the chemically treated zone, it then passes the effects of that chemical over to other termites unknowingly.
Of course this a compound effect as over time, as the termites come into contact with one another, they too become infected and the cycle continues, until all of the termites have been effected, right back to the main nest.
This is the transfer effect and it's a key reason why no other termiticide performs as well as Termidor.
Termidor is a proven product
Pest-Ex have been using Termidor for over a decade and have never had a single failure. This gives us total confidence in knowing that the job is done right, the homeowner is happy, we're happy, and the property is properly protected. Of course we let the customer know that yearly inspections of the barrier are required, simply as part of ongoing quality assurance.
Termidor is covered by warranty
All termidor barriers are covered by an 8 year free service warranty. Subject to your home construction type they're also covered by Termidors $2M assurance warranty, which of course is subject to terms and conditions – such as yearly inspections. Following an installation, we provide our customers with advice and information that they need to understand to ensure the long term integrity of the barrier is maintained.

Termidor is a global brand
Termidor is a globally recognised brand, owned by BASF who posted sales of about $428 million in Australia and New Zealand in 2015, serving key industries in the agriculture, coatings, construction, manufacturing and mining sectors. BASF has been active in Australia for more than 90 years, and for about 60 years in New Zealand.
Having such a huge brand means only the very best in terms of quality, support and effectiveness of the products being applied. It also gives us and all of our customers confidence in knowing that the company is well invested towards quality pest control.
Termidor works fast
Termidor not only provides great protection from termites, but it does so quickly. Unlike other treatment methods such as baiting stations which may take 3-4 months to take effect, a Termidor chemical barrier can literally kill off an entire termite colony within 30 days.
This is pretty powerful, especially when you know you have 8 years worth of ongoing protection once installed.
Termidor have invested heavily towards research and development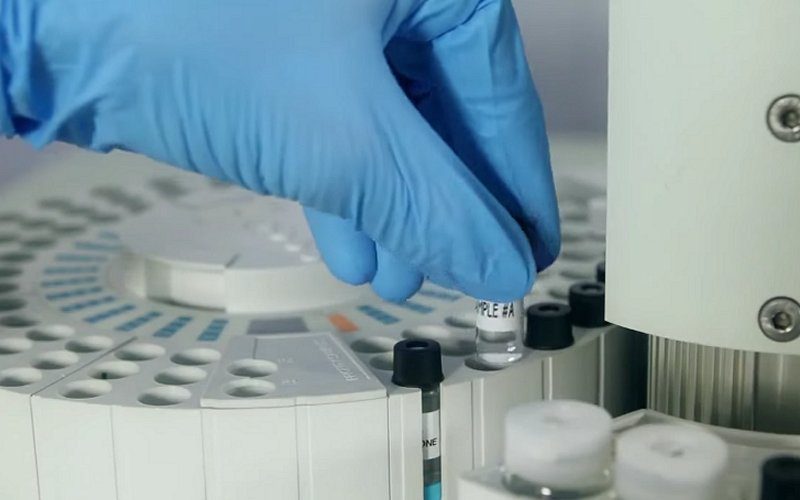 It's worth noting that BASF Termidor are constantly working towards improvement of their products. Through rigorous testing, evaluation and development both here and overseas, Termidor have established themselves as dominant market leaders in the pest control space.
Here in Australia, we have very different climatic conditions to say, the US. Termidor is constantly working with local research and development teams as a means of ensuring their products work effectively with our conditions, taking into account the different soil types, rainfall and species of termites that are unique to Australia.
Termidor provide outstanding support
Termidor provide ongoing support and assistance to registered termite professionals. Termidor representatives are always in touch with us, offering advice, keeping us up to date with the latest news and information, and of course offering assistance. Representatives will often visit onsite if necessary to further assist which is fantastic also.
Don't be fooled by cheap imitations
Over recent years there's been an increase in cheap "copies" of Termidor available on the market.
Most of these products are pitched as being "The same, but much cheaper". This is simply not true.
What customers fail to understand is that only 6% of the chemical contains Fiprinol, which is available across many other inferior products. However, the other 94% is where the difference lies. Termidor offers a unique proprietary blend that is designed specifically to achieve the best possible results.
Termidor consists of a number of carefully selected and individually optimised ingredients to ensure a high quality product. These ingredients have a significant influence on the product during storage and application, quality and uniformity and the overall performance.
Here at Pest-Ex we have tested other products, and found that almost all of them cause equipment failure such as pump filter blockages, The pump filters block with active chunks of ingredient that weakens the applied product around your home, resulting in a weak treatment and termites being able to pass through the treated zones. The consistency of cheap imitations is usually quite poor. This is another reason why we only use Termidor products.
Comparative studies carried out against cheaper brands have shown that on a number of key chemical properties that Termidor was up to 50 times more effective. Many of the cheaper brands –
Possessed poor consistency, which could lead to poor application and coverage
Failed to bind with the soil, which could cause "run off"
Contained much less of the active ingredient Fiprinol
When you consider the value of your home and the risks involved it really isn't worth it.
Ready to Work With Pest-Ex?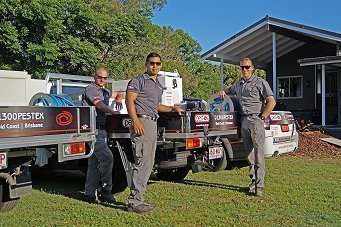 Termidor has a proven track record of over 200,000 satisfied home owners over a 10 year period without a single failure. We have been using it for over a decade now and haven't had one failure.
Infact, 75% of new customers ask for Termidor.
It's the only product we use and recommend for proven termite treatment.
If you have concerns about the safety of your home, don't chance it. Give us a call at Pest-Ex and we will organise to have one of our pest control technicans come out and speak with you.