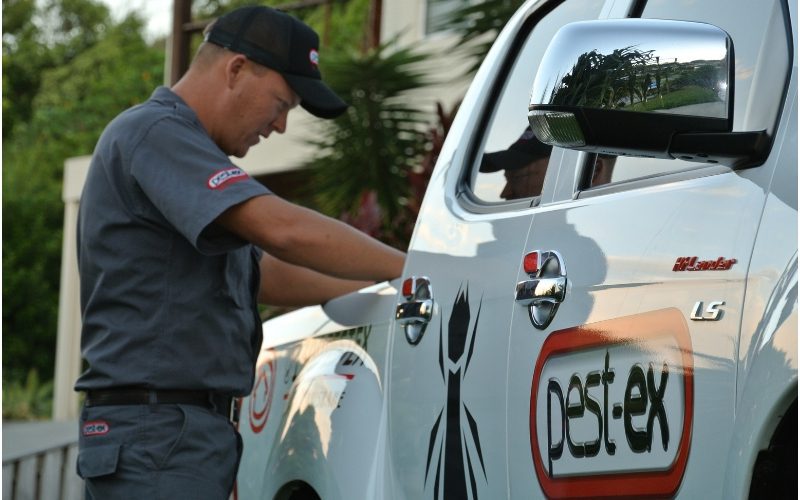 A termite inspection on the Gold Coast has just saved a potential home purchaser over $50,000 in much needed termite repairs. The current owner had been renovating the home and wasn't even aware the termites had been eating the home from the ground up.
November 2018 Pest-Ex were contacted to perform a termite inspection on a home about to be purchased. Upon arrival at this property it was within 10 minutes into the termite's inspection we realized this home has a serious termite problem.
Termites had damaged timbers under the home and flooring beams that support the lower slab and also internal flooring. 30% of the termite damage was considered non-structural and the other 70% of the damages were considered structural as confirmed by a builder.
It is assumed the termites have been attacking the home for 2+ or more years, as termite damages were widespread through hardwood timbers and also soft wood timbers. Termites digest hard and soft woods, but it takes considerably longer for termites to eat and digest hardwoods over softwoods.
Termite inspection reveals severe termite damage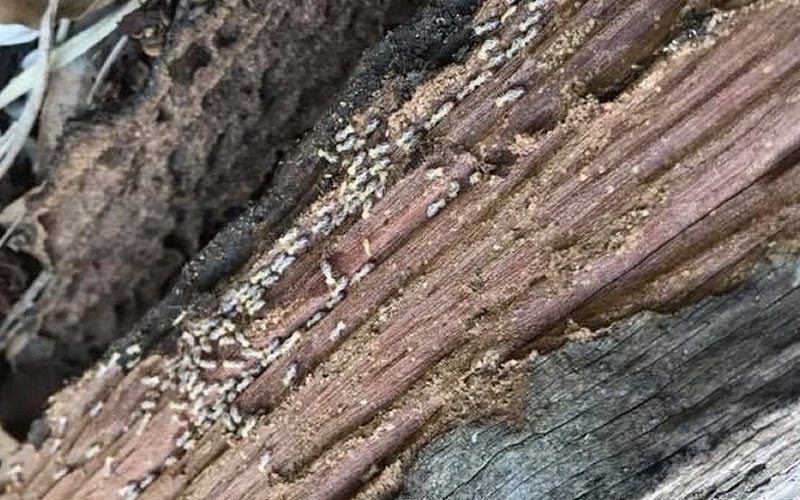 Upon our termite inspection we revealed the following conducive conditions that have contributed to the home's termite attack.
Timber structures and posts were in direct ground contact allowing termites to travel from the soil directly into the home.
Site drainage directed moisture to soil areas under home providing the perfect damp conditions under the home.
Soil in contact with main floor timber pole plate allowing direct termite access to main flooring beams
The potential purchaser has withdrawn the offer to purchase the home.
We have literally saved a buyer well over $50,000 in repairs that are needed on their new dream home. But unfortunately, they have not proceeded with the sale.
Believe it or not we deal with these situations every week on the Gold Coast. Real Estate is on the rise and we are finding several homes each week with live termites in the homes or severe termite damage to homes for sale. It was only months ago we saw a Gold Coast home completely bulldozed due to termite damages found during an inspection.
It is common for buyers to still proceed with the sale it does require up front communication and transparency between the buyer the seller and the termite treatment company and building repair company.
A typical Gold Coast termite damaged home sale still sells when the following actions are met.
Termite inspection report is conducted thoroughly reporting on all findings.
Termite treatment is completed in accordance with Australian standards clearing the building of any live termites.
Building repairs are completed and document photos included in all repair paperwork.
Sever cases may need engineer sign off to state that there are no structural defects with the home.
These situations are quite common on the Gold Coast and about 65% of the potential home buyers still proceeding with the sale if the above conditions are met.
Our job doesn't stop here
This property required a specific termite treatment that will eliminate the active termites quickly, so the home can be sold with no live termites in it. But also, a termite management system has been installed around the perimeter to provide colony elimination for the termites and protect against future damage by new colonies.
Termite Treatment was tailored for the above home using the following termite treatment procedure.
Stage 1 – Treating active termites
Live termite control was done using termidor dust and liquid treatment to the soil where the termites were entering the home. During the termite inspection we found 6 entry points into the home so treatment using termidor was used on these 6 locations so termites naturally pass through the treated zone.
This treatment will eliminate the termites in the home within 21 days (Its slow acting and allows the product to spread to other termites and they start to die 10-21 days later so building repairs can commence)
Stage 2 – Ongoing prevention
In ground perimeter protection was installed using an Exterra termite baiting system. The home was not suited to a termite barrier as it was on a sloping block. The termite bait system intercepts termites in the soil and eliminates the colony attacking the home.
The termite baiting system was also on a 12-month service contract backed with a guarantee against future termite attack.
This will provide the next buyer confidence against re-infestation of termites.
Builders have quoted on repairs and the home will be resold with the above actions taken and full disclosure to the new buyer will be made.
Ready to work with us?
Termite Inspections are a priority for any Gold Coast homeowner even if they are not selling the home. Imagine if this customer wasn't selling the home? She wouldn't have thought of getting a termite inspection and termites would have literately eaten her home from under her.
Pest-Ex offer expert termite inspections to all suburbs on the Gold Coast and offer immediate response for live termite if you have found termites.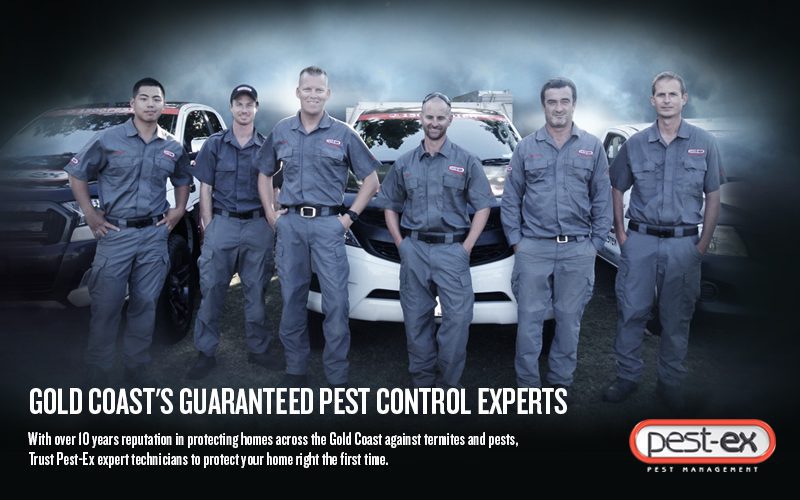 If you're a homeowner and you haven't had your yearly termite inspection, it may be time to strongly consider booking in for a complete termite inspection and report.
Termite inspections usually cost between $190 – $220 and will include a full written report.
This information should provide you with valuable information about the signs to look out for, and the things you can do around the home to minimize risk against termites.
If you have any questions, please don't hesitate to give us a call.