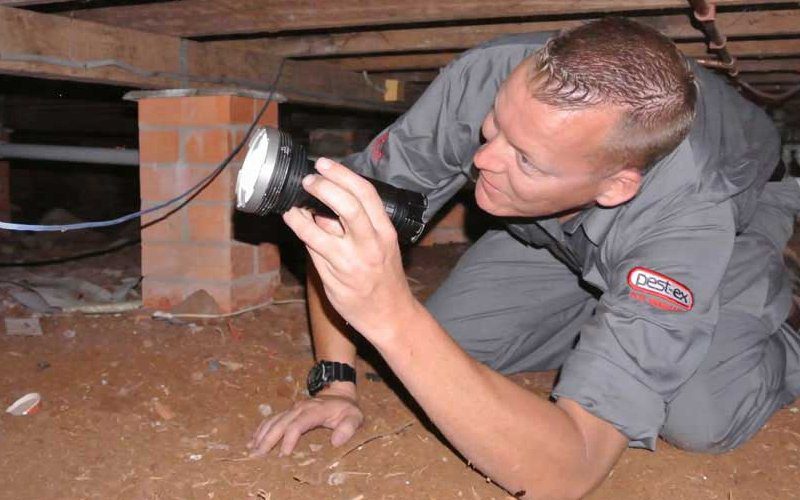 With over a decade of experience, you can't beat Pest-Ex for providing efficient, long-lasting pest control solutions. We've worked in thousands of homes and businesses in the Redland Bay area, and we've earned a reputation for providing high-quality services.
We care about prompt and top-notch service, but we also care about the environment and the safety of your family and pets. That's we only use environmentally friendly products that are approved by Australian Standards.
Our qualified pest control technicians have the experience and knowledge to deal with all types of pests including rodents and insects, but they are true specialists when it comes to termite control as they all carry timber inspection certification.
It's just one of the many reasons Pest-Ex is the best choice when it comes to protecting your home or business against pests.
PREMIUM TERMITE SERVICES IN REDLAND BAY
No doubt you love your home and the area you live in. The problem is termites do too. They thrive in warm, moist climates and many properties in Redland Bay provide a perfect eating and nesting ground for white ants and termites.
At Pest-Ex, our termite control solutions are one of our most popular services in and around Redland Bay. We deliver immediate detection and removal services as well as termite baits, traps, and deterrents. Physical and chemical barriers are just some of the ways we help homeowners protect their houses in the long term from termites trying to gain access.

Did you know that most live termite activity is not visible? You may notice mud trails, stains in your plaster or hear clicking noises in your walls at night. More than likely however you'll not even know they're there until the damage is done. Our highly qualified pest control technicians use the latest equipment, including radar, moisture detection, and thermal imaging, to detect termite activity or damage.  We can then provide immediate treatment if needed to eradicate the pests from your property.
During our inspections, we will examine:
the roof trusses and frames, skylights and vents, guttering and downpipes
walls, flooring, ceilings, in-built cabinetry, and wardrobes, timber architraves
crawl spaces and below the decking, basements, and cellars, any stored timber
the soil surrounding the building, fences, walls, landscaping, trees and tree stumps
We provide a full range of services for existing homes, renovations, or new builds.  Call us today, so we work out a quick and effective solution for your property. We also offer obligation free quotes before we carry out any work so you can be fully aware off the cost of any treatments.
We will be able to advise you of any existing pest issues with the property or any damage that's already occurred. If there is any pest activity found, we will then also provide you with the treatment options and prices, so you know what the real costs of the purchase will be. Our pre-sale and pre-purchase service offered to home sellers, and buyers are highly recommended if you're planning on entering the property market.
Our reputation for quality and friendly customer service means Pest-Ex is popular in Redland Bay.
OUR PEST CONTROL PROMISE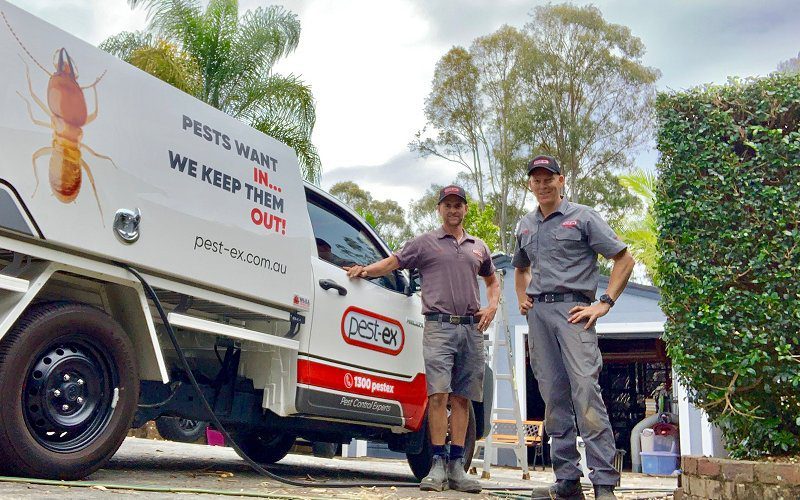 When it comes to protecting your home or business from pests, we're committed to offering you a quality service with the best technicians, safe products, and long-lasting effects. We give all our customers a 100% guarantee.
We're local and Australian owned
Customer service and excellent communication are important to us
All our technicians are qualified, licensed and insured
Our inspection reports are recommended by banks and those in the real estate industry
We look forward to helping you, so call us today.